Good Morning Longhorn Fans!
Horns Win!  Texas 37, Southern Cal 14
A great day on The Forty Acres and a great night at DKR.  What an electric atmosphere.  A record crowd of 103,507 saw the Longhorns play good football and beat the then number 22 Trojans.  The rush defense was remarkable, with Southern Cal at minus 5 yards.
Highlights of the game from the World Wide Leader.  Good stuff.
The blocked field goal returned for a touchdown was my favorite play of the game.  Stearns block, Wheeler's run, and that block Davante Davis put on number 81. Wow.
A sixty second video in this tweet:
⏪ back to Saturday. Texas over USC, 37-14, in front of a record-breaking crowd of 103,507. #ThisIsTexas #HookEm pic.twitter.com/as1zgSXE1V

— Texas Football (@TexasFootball) September 18, 2018
If you want to read the shortest UT football post I have ever penned, check out my post-game post.  I was pumped!  Still am.
http://austinhornsfan.com/texasbeatsusc/
Highlights from Bevo Blvd. and Longhorn City Limits:
900 Wins.  Sustained Excellence
Take 3 minutes, and listen to Miss Edith.  Nice work by the Longhorn Network.  This is really good.
 A University of the First Class
US News & World Report came out with their new rankings.  The University is ranked #15 in Top Public Schools, tied with Wisconsin.  Ranked in the top 10 in more than 49 areas.  Five No. 1 Graduate Programs:  Accounting, Petroleum Engineering, Geology, Latin American History, and Sociology of Population.
https://news.utexas.edu/2018/03/20/ut-austin-has-49-top-10-grad-programs-in-us-news-ranking-0
Tweets
The United States Air Force celebrated its 71st birthday on September 18 (that was also my sister Diana's birthday, but I won't say which one).  Anyway, cool video in this tweet from the USAF.
Today we celebrate 71 years as the world's greatest #AIRPOWER! #Birthday #AFBDay pic.twitter.com/VOY8ixMUlO

— U.S. Air Force (@usairforce) September 18, 2018
Old guys are cool too.
The best thing I saw yesterday?

This guy from the Baltimore Ravens Marching Band playing PERFECT air drums to Rush's "Tom Sawyer": pic.twitter.com/uKxtXue0PM

— Prescott Rossi (@PrescottRossi) September 10, 2018
Most inexplicable tweet of the week. Roll Tide.
CFB just means more in SEC country. pic.twitter.com/HZ1ueCtkj1

— SpartanWire (@SpartanWire) September 18, 2018
And finally, don't mess with old guys.  I understand that the police came, the boy who got his butt whipped was hauled off, and the old guy stayed.
Never underestimate Dad strength. @UTBarstool @roughnrowdy pic.twitter.com/slimJXffgI

— Barstool Sports (@barstoolsports) September 17, 2018
Texas Christian vs. The University of Texas
The Frogs and Longhorns kick-off Saturday afternoon at Darrell K Royal – Texas Memorial Stadium at 3:30 p.m.  FOX will broadcast, with Joe Davis on the play-by-play, Brady Quinn providing analysis, and Bruce Feldman on the sideline.  Don't know if McConaughey will be on the sideline again.
Here in the greater Pflugerville-Austin-Dripping Springs Metroplex, listen to Craig Way, Roger Wallace, and Quan Cosby on Bob Cole's Austin Radio Network – 104.9 The Horn, but also on legendary KOKE FM, 98.5.  Sirius 134, XM 199.
If you are in Carthage, KGAS, 104.3 FM.  In Malakoff, KLVQ 94.5 FM and 1410 AM.  San Angelo, KKSA, 1260 AM.   James Wynne informs me that you can actually listen in Tyler on 92.1 FM.  Unless there is a conflict with TJC, then you are back to KTBB 600 AM.
Full listings, which may need updating.
https://texassports.com/sports/2013/7/27/sponsor_0727135359.aspx#football
The Horned Frogs come in with a 2-1 record.  Big 55-7 win over Southern, then a solid 42-12 beating of the Southern Methodists, before falling to Ohio State 40-28 last week.
This will be the 89th game with Texas Christian.   Texas holds a decisive 62-25-1 advantage.  In Austin, Texas has dominated 33-14-1.  But those records are sadly misleading for the present, as since joining the Big 12, the Frogs are 5-1 against the Horns.
Their success didn't begin when they joined the Big 12 (which, as you probably know, happened because they had one hell of an Athletic Director, a guy named Chris Del Conte).  No, this current golden (?) era of Texas Christian Horned Frog football began in 2001, when they hired Gary Patterson.  Hands down, one of the best coaches in the country.  C'mon, you'd have to be to do what he has done in Fort Worth.  Since 2001, Patterson's first season as head coach, the Horned Frogs have been the most successful program in the State of Texas, at 162-57 (.740).  Texas is second, at 156-65 (.706).  Stop and think about 2001-2010 for the Longhorns (go look at the preseason email about a really Golden Decade).  Mack Brown and the Horns had one of the best runs in college football history.  It is the intervening years (i.e., 2010 to now) that have elevated TCU to the top as Texas has struggled.
Our last win over Texas Christian was in 2013.  Case McCoy and Malcolm Brown led the Horns to a 30-7 win in Fort Worth.  Don't remember?  Maybe because that game included a 3 hour rain delay and didn't finish until way past midnight.  That win almost seems as distant as the 18-10 Texas win in 1897, the first time Texas and Texas Christian played.
Full preview:
https://texassports.com/news/2018/9/17/football-preview-texas-vs-no-17-tcu.aspx
This is new from the media folks this year I think.  "Football Digital Guide".  Pretty cool.
https://spark.adobe.com/page/IIqf8zokcrxbk/
The full game Texas game notes:
https://s3.amazonaws.com/texassports_com/documents/2018/9/17/2018_Texas_Football_Notes_04_TCU.pdf
Full Texas Christian Game Notes:
https://s3.amazonaws.com/gofrogs.com/documents/2018/9/17/TCU_Football_Release_Texas_Game.pdf
Going to be a tough game for Texas against a coach who appears to have our number.  I am counting on the Horns though.  I think Texas wins this.
Texas is a 3 point home underdog, and the over/under is 47.5.
The Statistics
Offense
| | | |
| --- | --- | --- |
| Statistic | Texas | Texas Christian |
| Rushing Offense | #68 – 181 ypg | #34 – 223.7 ypg |
| Passing Offense | #60 – 244.7 ypg | #66 – 242 ypg |
| Total Offense | #65 – 425.7 ypg | #41 – 465.7 ypg |
| Scoring Offense | #73 – 31.3 ppg | #28 – 41.7 ppg |
| First Downs | #53 – 23/game | #27 – 25/game |
| Sacks Allowed | #43 – 4, 27 yds, 1.33/g | #23 – 3, 23 yds, 1/g |
| Tackles for Loss Allowed | #71 – 17, 52 yards | #39 – 14, 67 yards |
| Third Down Conversions | #76 – 39% | #39 – 45% |
| Red Zone Offense | #123 – 67% / 56% | #45 – 91% / 73% |
| Long Scrimmage Plays | #53 – 44/10+; 15/20+; 7/30+ | #34 – 50/10+; 12/20+; 8/30+ |
Defense
| | | |
| --- | --- | --- |
| Statistic | Texas | Texas Christian |
| Rushing Defense | #28  – 109 ypg | #52 – 132 ypg |
| Passing Defense | #91 – 250 ypg | #45 – 185 ypg |
| Total Defense | #63 – 359 ypg | #33 – 317 ypg |
| Scoring Defense | #58 – 23 ppg | #41 – 19.7 ppg |
| Sacks | #92 – 4, 35 yards | #32 – 8, 39 yards |
| Tackles for Loss | #40 – 20.5, 72 yards | #18 – 23, 72 yards |
| First Downs Allowed | #43 – 18/game | #33 – 17/game |
| Third Down Conversions | #38 – 32% | #13 – 26% |
| Red Zone Defense | #20 – 64% /45% | #12 – 60% / 20% |
| Long Scrim. Plays allowed | #75 – 39/10+; 14/20+; 7/30+ | #58 – 35/10+; 8/20+; 5/30+ |
Other
| | | |
| --- | --- | --- |
| Statistic | Texas | Texas Christian |
| Turnovers | #79 – 5 | #79 – 5 |
| Turnover Margin | #100 :  -0.67 | #84 :  -0.33 |
| Penalties | #112 – 25, 213 yards | #24 – 14, 123 yards |
*Some rank based on penalty yards per game.  I am showing ranking based on total number of penalties.
Match-up Comparison
| | |
| --- | --- |
| Texas Offense | Texas Christian Defense |
| Rushing Offense – 181 ypg | 132 ypg – Rushing Defense |
| Passing Offense – 244.7 ypg | 185 ypg – Passing Defense |
| Total Offense – 425.7 ypg | 317 ypg – Total Defense |
| Scoring Offense – 31.3 ppg | 19.7 ppg – Scoring Defense |
| First Downs – 23/game | 17/game – First Downs Allowed |
| 3rd Down Offense – 39% | 26% – 3rd Down Defense |
| Red Zone Offense – 67%/56% | 60%/20% – Red Zone Defense |
| LSP – 44/10+; 15/20+; 7/30+ | 35/10+; 8/20+; 5/30+ – LSP Allowed |
| | |
| --- | --- |
| Texas Defense | Texas Christian Offense |
| Rushing Defense – 109 ypg | 223.7 ypg – Rushing Offense |
| Passing Defense – 250 ypg | 242 ypg – Passing Offense |
| Total Defense – 359 ypg | 465.7 ypg – Total Offense |
| Scoring Defense – 23 ppg | 41.7 ppg – Scoring Offense |
| First Downs Allowed – 18/game | 25/game – First Downs |
| 3rd Down Defense – 32% | 45% – 3rd Down Offense |
| Red Zone Defense – 64%/45% | 91%/73% – Red Zone Offense |
| LSP Allowed – 39/10+; 14/20+; 7/30+ | 50/10+; 12/20+; 8/30+ – LSP |
 As usual, TCU has a good defense.  Hope Herman and Beck have something up their sleeves.  Penalties continue to be an issue, although Texas did a little better against USC.
As for how we match up:  Offensively, Texas is going to have to avoid third and long.  TCU's defense will snuff out a lot of Texas drives if we are constantly having to convert long third downs.  Sam is going to have to have a game like he had against Tulsa, near perfection.  Going to be hard against Patterson's defense.  The good news is that in addition to Watson and Young, who are running well, Keaontay Ingram is supposed to be back.  He could be the difference maker.  If Sam, Keaontay, and LJH all have good games, Texas wins by a touchdown.
Defensively, we are going to have to have to play run defense as good as we did against the Trojans, and Orlando and his secondary are going to have play better.  See Robinson's stats below.  If we can keep the Frogs out of the Red Zone and force field goals, we can win it.  Their kicker is 2-4, and has missed 1 out of 2 between 30 and 29 and is 0-1 from over 40.  We are going to miss Malcolm Roach, and B.J. Foster has to sit out the first half for what I believe was an unfair targeting call.  Going to be critical for the rest of the defense to step up.  If Texas Christian jumps out to a big lead (and Texas is susceptible to slow starts), we may have a problem.
QB Shawn Robinson (#3) is 57-93-3 for 644 yards, with 5 touchdowns.  Averaging 214.67 ypg.  His also their third leading rusher, with 18 attempts for 119 yards, averaging 6.6 ypc.  3 rushing touchdowns.
Darius Anderson (#6, Junior, 5-11, 212 lbs.) is the leading Frog rusher. Only had 36 against Southern and 69 against the Southern Methodists, then went off for 154 and 2 TD's against Ohio State.  He's averaging 8.9 yards per carry, which is crazy.  Texas going to have to stop him before he gets going.  Big #33 Sewo Olonilua is second (6-3, 231 pounds), with games of 43, 59, and 39, for a season total of 141, averaging 4.7 ypc.
Wide Receiver #1 Jalen Reagor leads the frogs, with 15 catches for 196, averaging just over 13 yards per reception.  #25 KaVontae Turpin has 12 receptions for 125 yards, averaging 10.4 per catch.  #87 TreVontae Hights has 3 catches for 114 yards and 2 scores.  Might want to keep an eye on him.  This may be the best named receiving corps in America, Jalen, Jaelan, KaVontea, TreVontae, Al'Dontre, Taye, Derius, Darius, Dylan, Ni'Jeel, Sewo, and Artayvious.  And John (Stephens) who has 1 catch.  Reminds of listening to Claudia recite the Dugger kids' names.
Frog defense is led by #6, Innis Gaines (Safety, 6-2, 203 lbs.), who has 18 tackles, 3 solo, 4.5 TFL, and an interception.  Linebacker Garret Wallow (#30, 6-2, 212 lbs) is right behind him, with 17 tackles, 10 solo, 2.5 TFL and a sack.  Safety Ridwan Issahaku (6-1, 196), has 15 tackles (13 solo), and an interception.  Linebacker Arico Evans (#7, 6-2, 206 lbs) with 14 tackles, 9 solo.  Big Corey Bethley (#94 DT, 6-2, 290) has 9 tackles, including 4 TFL (3 sacks).
A good offense, a great defense, and a very good coach.  Texas has their hands full.
Previews on the Interwebs
Remember, I am not endorsing these, just sharing.
TCU is fast.  Wescott Eberts, on Burnt Orange Nation:
https://www.burntorangenation.com/2018/9/18/17871124/texas-longhons-tcu-horned-frogs-speed-kavontae-turpin-jalen-raegor
Texas Pregamer, on the BC
https://www.barkingcarnival.com/2018/9/20/17881820/texas-pregamer-tcu
Pay article, from Ian Boyd on Inside Texas.  Very good.
http://insidetexas.com/forums/threads/inside-the-gameplan-ending-the-plague-of-frogs.83148/
The Horns Digest (247) staff is split.  Majority have TCU winning by double digits, but Chip Brown as Texas 24-23.  I agree Chip.
https://247sports.com/college/texas/Article/Texas-Longhorns-Football-takes-on-TCU-Horned-Frogs-Saturday-in-Austin-Game-predictions-122242126/
Southern Cal Trojans vs. Texas Longhorns
Southern Cal started off with the hot hand.  Texas won the toss and deferred, and young J.T. Daniels and the stud running back Stephen Carr led the Trojans 75 yards in 9 plays for a score.  Carr ran it right up the middle for 23 yards, and it was 7-0.
Texas answered with a 72 yard drive, kick-started with 15 and 20 yard passes to Collin Johnson and capped with Dicker's first field goal kick.
The next Texas possession featured what bites us far too often.  False start on first down (from our 16), and Texas is 3 and out, with a mediocre 31 yard punt to set the Trojans up at midfield.  Southern Cal took advantage, and 8 plays later (including a 40 yard pass play) it was 14-3 Trojans.
Texas answered during their carryover series into the second quarter, as Ehlinger connected with LJH for a 47 yard touchdown, most of it because Humphrey broke a bad tackle and ran the ball to the house. 14-10.
On the second play of the next USC series, Kris Boyd picked off Daniels.  A cool play with Heard passing to Ehlinger for 11 yards, but that was about it.   Good news?  Dicker the Kicker made a 46 yard field goal to make it 14-13.  Momentum was swinging.
The next USC series started strong, as they drove the ball well, and Daniels completed a 41 yard pass to St. Brown to set the Trojans up on the Texas 9.  How do you make a defensive statement?  With a defensive stand at your own goal line.  USC had third and 1 and fourth and 1, and both times Texas held.  Watch this video and the closing speed of Brandon Jones, as he runs past Hager, Johnson, and Davis to make the tackle.  Dang!!
🐂🤘🏈"AND BRANDON JONES DENIES HIM!!"#Longhorns hold on 4th-Goal! Still 14-13, Trojans in 2dQ. #HookEm pic.twitter.com/7cVgNwSPRk

— FnA Texas Longhorns (@FnA_TXLonghorns) September 16, 2018
A few series later, Texas closed the first half with a short drive, this one also capped by another 46 yard Dicker kick, and the Longhorns took a 16-14 halftime lead to the locker room.
Texas got the ball to start the second half, and promptly engineered a 74 yard, 10 play scoring drive to put the Horns up 23-14.  A fairly normal Texas drive, assisted by a 15 yard targeting call on a Trojan.  But the scoring play was a beauty, as Ehlinger aired it for Joshua Moore who made a great catch for a 27 yard touchdown.  The lead felt good, almost comfortable.
A few exchanges later, USC had the ball, and Daniels opened the drive with a big 53 yard pass to St. Brown, setting up the Trojans at the Texas 30.  But the D stiffened, and after losing 2 yards, Chase McGrath came in to attempt a long field goal.  Play of the game, as Sterns blocked it and Anthony Wheeler took it to the house.  30-14 Texas, and it was clear to well over 103,000 people in DKR that the game was over.  Texas would score again on their next possession with a Sam Ehlinger run, and that is how the game ended, 37-14.  Great times!
Coming into the game, Southern Cal was averaging 166.5 yards per game, which included a game against a very good Stanford defense.  That matched what the Texas defense was conceding (166 ypg).  But something clicked.  Carr only gained 24 yards, lost 11, to net 13.  Ware gained 10 and netted 8.   Malepeai ran twice, gaining 3 yards (a TD).  Daniels lost 26.  Minus five yards rushing as a team.  Wow.
Gary Johnson had 4 TFL for 15 yards including a sack for 8. He was second on the team with 6 tackles, 5 solo.  He was the Big 12 Defensive Player of the Week.
Brandon Jones had 2 TFL for 5 yards.  He also led the team with 9 tackles, 6 solo.
Omenihu and Brown each had a sack.
Offensively, Sam was 15 of 33 for 223 with 2 touchdowns.  He also ran for 55 (net 35) and a score, on 17 carries (!).  And he had an 11 yard reception.
LJH caught 4 for 84 with a TD.  Collin Johnson had 6 for 79.  Joshua Moore had the one catch, a 27 yard touchdown.  Beck caught 2 for 25.
Tre Watson averaged 4 yards a carry – 18 rushes for 72.  Daniel Young 57 yards on 12 attempts, for 4.8 ypc.  Pretty respectable.
Texas finished the night with 394 yards of offense on 82 plays, time of possession at 34:38.
As good as our rush defense was, we have to acknowledge that Daniels lit us up for 322 yards, and Amon St. Brown had 10 receptions for 167.  They had completions of 53 and 40.
Overall, a very good game in all departments for the Horns.  Line blocked well.  Run defense was awesome, which forced a very, very young J.T. Daniels to try and beat the Horns with his arm.  Which he could not do.  Don't discount how much the USC punting troubles benefited UT.  We finally attempted a field goal, and Dicker was 3 for 3.
 GBU, from Anthony Rizzo.  Actually, no ugly!
https://www.burntorangenation.com/football/2018/9/18/17865608/the-good-bad-no-ugly-texas-longhorns-football-37-14-win-over-usc-trojans
Best Play of the Week
I am not picking on Arkansas.  Okay, maybe I am.  This was the best.
Now THAT'S a perfectly executed trick play 👌 #SCtop10 pic.twitter.com/YR3pKyyDaH

— SportsCenter (@SportsCenter) September 15, 2018
While I am at, if you are a baseball fan, you know what often happens when a team makes a mistake at a critical time in the game.  Game 2 of this year's College World Series had just such a moment, as Arkansas had a 3-2 lead on Oregon State with two outs in the top of the ninth.  The Pigs need one out to be national champions.  Then this happened.
Arkansas has to catch this to end the game and win the College World Series. They are now losing. pic.twitter.com/zFmiEYMbqB

— Chuck Naso (@ChuckNaso) June 28, 2018
http://www.espn.com/video/clip?id=23930843
The Beavers took advantage, and an RBI single and 2-run homer later, it was 5-3 Beavers.  They tied the series, then beat the Pigs 5-0 in Game 3 to take the title.
Been a tough few months for Arkansas fans.
Did I mention that North Texas would go on to curb-stomp the Razorbacks, 44-17?  In Fayetteville.
We are on a mission
Was doing some research on another project and ran across the official mission statement of The University of Texas at Austin, as approved by the Board of Regents of The University of Texas System on May 10, 2017.
The mission of The University of Texas at Austin is to achieve excellence in the interrelated areas of undergraduate education, graduate education, research, and public service.  The university provides superior and comprehensive educational opportunities at the baccalaureate through doctoral and special professional educational levels.
The university contributes to the advancement of society through research, creative activity, scholarly inquiry, and the development and dissemination of new knowledge, including the commercialization of University discoveries. The university preserves and promotes the arts, benefits the state's economy, serves the citizens through public programs, and provides other public service.
[Slightly edited – I had to put in Oxford commas.  So I guess this isn't 100% official, just better.]
Polls
Alabama still No. 1 in both polls, and Georgia and Clemson flipped in the AP.  Louisiana State jumps into the Top 10 with the big win over Auburn.
AP Poll:  Alabama, Georgia, Clemson, Ohio State, OU, Louisiana State, Stanford, Notre Dame, Auburn, PSU.  West Virginia at 12, Oklahoma State at 15, and Texas Christian drops to 17.  Texas Agricultural & Mechanical at 22.
Coaches Poll:  Bama, Clemson, Dawgs, Ohio Statement University, Land Thieves, Louisiana State, The Leland Stanford Junior University, L'Université de Notre Dame du Lac, PSU, and Virginia Tech.  West Virginny at 13, Okie A&M at 15, Texas Christians at 17, and Texas Agricultural & Mechanical at 22.
Big 12 – Week 4
Baylor hosts Kansas in Waco.  The Jayhawks are coming off a big win over a Big 10 opponent, Baylor lost to Duke.  2:30 p.m. on FS1.  Bears favored by 7.5, and the over/under is 56.  I will take Kansas and the points, and the under.
Iowa State is a decent football team, but are 0-2. They host 2-0 Akron.  11:00 a.m. at Jack Trice Stadium in Ames.  Cyclones favored by 18.5 over the Zips, o/u is 47.5.  ISU should win this, but not sure about the line.
K State in Morgantown to play No. 12 West Virginia.  Mountaineers are 16 point home favorites.  2:30 p.m. on ESPN.  I think Holgo will have his guys ready to get a big win. Over/under is 60.5.
Army plays the Land Thieves.  6:00 p.m.  OU favored by 31.  Over/under is 61.  FOX Sports Pay Per View.  Snicker.
Big game in Stillwater, as the Sand Aggies look to upset Oklahoma A&M.  6:00 p.m. on FOX Sports 1.  Cowboys favored by 14, and the over/under is 76.5.  Sorry Tech friends, I think OSU is still pretty good.  But wouldn't be surprised to see Texas Technical cover.  Also wouldn't be surprised for this game to hit the over.
This Week in College Football
Friday Night Football!
Yes, Austin High and Westlake play, but there is also college ball.
No. 18 UCF hosts Florida Atlantic.  Central Florida undefeated and a 13.5 point favorite.  6:00 p.m. on ESPN.
Saturday
No. 10 PSU at Illinois.  8:00 p.m. on FS1.  PSU by 27.5, and the over/under is 30 to life.  Actually, 60.  Go Illini.
No. 2 Georgia on the road to play Missouri.  Tigers also 3-0.  11:00 a.m. on ESPN.  Georgia favored by 14.5, and the over/under is 64.5.
No. 19 Michigan in the Big House with Nebraska.  Huskers still looking for a win, especially after last week's loss to Troy.  11:00 a.m. on FOX Sports 1.  I don't think Coach Frost and the Children of the Corn will get that win this week.  Hail to the Victors.  Michigan favored by 18, and the o/u is 50.5.
No. 8 Notre Dame on the road to Wake Forest.  Deacon Demons with a 2-1 record, but 3-0 Irish favored by 7.   11:00 a.m., on ABC.  O/U is 60.5.
No. 3 Clemson in Atlanta to play the Ramblin' Wreck from Georgia Tech. 2:30 p.m. on ABC, and Dabo and his Tigers are 15.5 point favorites, o/u is 51.5.
Florida International University, out of Miami, will play Miami (FL), also sort of out of Miami.  2:30 p.m. on ESPN 2.  Hurricanes favored by 26.5, and the over/under is 56.
No. 13 Virginia Tech heads east to the Tidewater to play Old Dominion.  2:30 p.m. on CBSSN.  Hokies favored by 27.5, and the over/under is 51.  This will be a beating, and the beatee will be ODU.
Tulane at No. 4 Ohio Statement University.  2:30 p.m. on BTN, and the Buckeyes a mere 37 point favorite.  Another beating.  Over/under is 69.
The $EC featured game on the Columbia Broadcasting System will be played in Alabama.  No. 22 Texas Agricultural & Mechanical with the honor of playing No. 1 Alabama Crimson Tide, who are pretty good.   Line is only Bama by 26.  Over/under is 61.  Aggies will cover that line.
Brigham Young now ranked 25 after the big win over Wisconsin.  They get McNeese at home.  No line, no national TV.  5:00 p.m. at LaVell Edwards Stadium in Provo.
No. 14 Mississippi State at Kentucky.  The Wildcats are 3-0, but I think they get their first loss on Saturday.  Bulldogs favored by 9, o/u is 55.5.  6:00 p.m. on ESPN2.
No. 6 Louisiana State back home and hosting Louisiana Tech.  6:00 p.m. on ESPNU.  Tigers favored by 20.5, and the over/under is 51.  Should be a big win for Coach O to move to 4-0.
Arkansas coming off that million dollar loss to the University of North Texas.  They get to go to Jordan-Hare and face a very angry War Eagle.  6:30 p.m. on the $EC Network, with Auburn favored by 19.  Over/under is 58.  Watch for the fake anything.
No. 24 Michigan State at undefeated Indiana.  6:30 p.m. on the Big Ten Network.  Spartans favored by 5, and the o/u is 48.
Best game of the day may be played in Autzen Stadium.  No. 7 Stanford at No. 20 Oregon, both 3-0.  7:00 p.m. on ABC, with the Cardinal favored by 2.5 after wins over San Diego State, USC, and UC Davis.  Oregon has wins over Bowling Green, Portland State, and San Jose State (not exactly a pre-conference gauntlet).  Over/under is 56.  I am taking Stanford.  Still a big fan of Coach Shaw.
No. 18 Wisconsin at Iowa.  7:30 p.m. on FOX, with the Badgers favored by 3.  Over/under is 42.5.  Just no idea what to think about Wisconsin.  I am taking Iowa the points.
Arizona at No. 10 Washington, both 2-1.  9:30 p.m. on ESPN.  Huskies favored by 17.5, and o/u is 51.  I really enjoy a good late night PAC 10 game.  I will enjoy this one.
Other Games of Interest This Week
Fun game in LA Friday night, as the 1-2 Trojans host Mike Leach and his undefeated Washington State Cougars.  9:30 p.m. on the Entertainment and Sports Programming Network.  USC favored by 4.5, o/u is 50.5.
By the way, Thursday night, Temple beat Tulsa 31-17.
Ole Miss will get a chance to heal a little from the Crimson Tide whipping with Kent State at Vaught-Hemingway.  An 11:00 a.m. game Saturday morning, so breakfast in The Grove.   SEC Network.  Rebs favored by 28.5, over/under is 75.  Hotty Toddy!
Maryland lost to Temple last week.  This week, they play Minnesota at College Park.  11:00 a.m. on the BTN.  Maryland favored by 1.
Navy at Southern Methodist.  11:00 a.m. on ESPN News.  Midshipmen favored by 6.5, and the over/under is 61.5.  Don't think the Mustangs are going to get that win they are looking for.
Virginia gets to play a home game at home.  Louisville at Scott Stadium, and the Cavaliers are 5 point favorites.  Over/under is 54.  11:30 a.m. on the ACC Network.
Miami (Ohio) at Bowling Green.  Redhawks a disappointing 0-3, but they are 6.5 point favorites.  2:00 p.m. on ESPN+
South Carolina at Vanderbilt.  The Patti & Jim Stone Bowl.  3:00 p.m. on SEC Network.  Gamecocks favored by 5.5, and the over/under is 54.
Rice at Southern Miss.  USM favored by 14, o/u is 53.5.  6:00 p.m. on ESPN+.
Texas State with a short trip down 35 to San Antone.  UTSA without a win, Texas State with just one.  6:00 p.m. in the Alamodome and on ESPN+.  Roadrunners favored by 5.5, o/u is 51.
Texas Southern and Houston meet in TDECU Stadium.  7:00 p.m.  No TV, no line.
North Texas at Liberty, with the Mean Green looking to stay undefeated.  UNT favored by 12.5, o/u is 69.5.
New Mexico vs UTEP, 6:30 p.m. in the Sun Bowl.  UTEP has a 15 game losing streak.  NMS had a good year last year (won a bowl game against Utah State), but are 0-4 this year.  New Mexican Aggies favored by 3.5, over/under is 48.5.
Davidson at Dayton.  The Flyers are favored by 27.  Kick at 1:00 p.m.
Previews on the Interwebs
HornMafia, on The Week That Will Be.
https://www.barkingcarnival.com/2018/9/19/17881482/the-week-that-will-be-taking-stock-texas-longhorns-football
An interesting stat from Matt Craig on the Land Thieves.
2017 Baker Mayfield through 3 games: 1,033 yards 10 touchdowns
2018 Kyler Murray through 3 games: 1,030 yards 10 touchdowns
Week 3 College Football Viewing Schedule:
https://www.burntorangenation.com/2018/9/20/17884566/college-football-viewing-schedule-week-four-game-time-television
Bill Connelly, for the sportsmen:
https://www.sbnation.com/college-football/2018/9/20/17878870/college-football-picks-week-4-2018-predictions-odds-spreads
Big 12 – Week 3
Looks like Jack Trice Stadium is going to be a tough place to play again this season.  The Cyclones gave the Land Thieves all they could handle, as Iowa State covered.  OU 37, ISU 27.  The over/ under was 55.5.  Over.
Last week I noted about the Kansas game that "I didn't realize Rutgers sucked so bad".  Don't think anyone did.  Jayhawks with 55-14 drubbing of the Scarlet Knights.  KU covered the line and the over, by themselves.
The Okie Aggies upset Boise State 44-21, and once again Vegas was right.  Over/under was 64.5, and I thought that was low.  But Vegas nailed that.  What was low was the line, as OSU went in favored by 2.  Nice win for the boys in Stillwater.
Duke remains undefeated, after visiting Waco and holding off the Brazos Baptists, 40-27.  O/U was 49.  Over.
K State covered UTSA, 41-17.  Over was 46.5.
Sand Aggy air attack is back.  Texas Tech with a 63-49 win over Houston.  Tech covered, and they were a mere 43 points over (over/under was 69).  Alan Bowman, the Texas Technical quarterback, was 43-59, 605 yards, and 5 touchdowns.  Ta'Zhawn Henry had 111 yards and 4 scores on the ground, and Antoine Wesley had 13 catches for 261 yards and 3 TDs.  Fireworks in Lubbock.  Kliffie has the Sand Aggies hitting on all 6 cylinders.
Texas Christian and Ohio Statement met at Jerry World, after a spirited College Gameday in the Fort.  Buckeyes were favored by 13, and the over/under was 59.5.  40-28.  So the Frogs covered, as predicted, but no overtime, as hoped.
So, with the 51 total in Austin (our o/u was 47), every Big 12 game that got played last Saturday hit the over.  Just an observation, if you enjoy wagering.
Last Week in College Football
Poor Rebs.  They scored first on Alabama.  Then Alabama rolled off 62 unanswered points.  Ugly.
No. 2 Clemson didn't cover Georgia Southern, which was surprising.  38-7 Tigers.
No. 3 Georgia did take care of business against Middle Tennessee, 49-7.  Cover, and just a tad over (54.5).
Miami (FL) 49, Toledo, 24.
Kent State 10, PSU 63.
Stanford 30-10 over UC Davis.
The Commodores gave the Irish a game, with Notre Dame escaping 22-17.  Vandy looking good.  Irish undefeated.
Holy Golden Plates!  Brigham Young 24, Wisconsin 21.  Badgers were favored by 22.  Bet that is a tough loss for Wiscy fans to swallow.
What a game at Auburn.  Louisiana State with a last second field goal to edge Auburn, 22-21.
Hail State 56-20 over U La.
The Southern Methodists acquitted themselves fairly well in Ann Arbor, only losing 20-45, and covering the line.
So much for that No. 23 ranking.  San Diego State 28, Arizona State 21.
Other Games of Interest Last Week
Florida State got hammered by Syracuse.  I was wrong Richard, I thought they would play better.  30-7 Orange, and the loss of Jimbo has apparently had an impact on the Seminoles.
North Texas 44-17 over Arkansas.  Pig Sooey.  See play above.
UVA with a sort of big sort of home win over Ohio, 45-31 in Nashville.  Wahoo Wa!
Louisiana Monroe scored 10 points on Texas Agricultural & Mechanical.  The aggies scored 48.  Missed on the over.  C'mon Jimbo, earn your $75 million.  That means cover the spread and the over.  Get busy.
Miami (OH) appeared in Minnesota, losing 26-3, and failing to cover.
Temple beat our nemesis Maryland 35 to 14.  The Terrapins had been favored by 17 I think, so basically got doubled up.  Prior to this game, Temple had losses to Villanova and Buffalo.
Juan Heisman Tailgate
What a tailgate party!
Skeen was in line at 3:47 a.m. (with 3 cars in front of him, if that gives you an idea of how serious things are).  Collin Shaw arrived right around 6:00 with the loaded Suburban, and at 6:22, I received this photo from Skeen.  As you can see, Jack Nash and the smoker were there and tents were up.  Whiteley and the Young Guns – Shaw, Messer, Martin, Barton, and Wilcox along with Bill and Jack had the Juan Heisman Tailgate spot staked out and tents up.  Great work by Early Crew.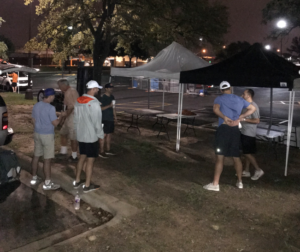 Dewar handled the TV and satellite, Terkel brought breakfast tacos, Laughlin and I got there with beer and ribs and sausage.  For those of you who were there, my ribs were not up to my standards.  I don't know if the smoker got too hot or what, but they were off a little.
The rains were gone by mid-afternoon, and the crowd began arriving pretty early.  We quickly went through about 150 pounds of brisket, probably 30 pounds of sausage, 10 racks of ribs, and the most excellent beans which Brad Laughlin cooked.  The briskets were perfect, having been smoked on the pit at House Park Bar-B-Q by my friend Matt Sullivan.  Need No Teef!   Texas Beer Co. was back, and we drank 20 gallons of that.  Both cases of Dulce Vida Tequila were consumed, plus all the RTD palomas and margaritas.  3 handles of Tito's was grossly inadequate (my bad), and I am pretty sure my buddy Sam Hovland tended bar for us, and we went through well over a case of other booze.  Plus 15 cases of canned beer.  It was epic.  Lots of USC folks there too, including our friends Libby and Arthur Jacobson, who kindly hosted us last year in LA.  Rhonda Toming and Trey Salinas brought the parents of Southern Cal QB J.T. Daniels and kicker Chase McGrath.
So many fun people there and hundreds of friends, but a special shout-out to the great Tom Campbell.  Pretty cool to have Longhorn Royalty there, and he and I had a good visit.  He promises to return.  Hoping he will bring Mike (haha, speaking of the Razorbacks).
We will be back on Saturday, and I am praying we avoid the rain again.  JHT Chicken on a Stick, pork tenderloin sliders, and venison sausage.
This week, we will have some great Fairweather Cider for folks to enjoy.
We had lots of inquiries about the cool new caps Judd Messer designed and produced.  If you are interested in purchasing one, let me know.  They will be $25 each, if we get enough interest to make another run.  Specify navy, khaki, or stone.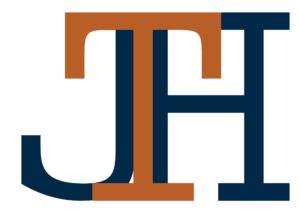 If you are coming to the tailgate, you don't need to bring contributions of food or beer, but contributions to the tip jars are always welcome.
Music
Longhorn City Limits last Saturday was outstanding, with The Peterson Brothers and Reckless Kelly.  This week, Aloe Blacc and Jackie Venson.  I will admit I didn't know a lot about Aloe Blacc, other than the song The Man, which most of the world has heard.  But now that I have watched and listened to a lot his music (some below), I am a fan.  I can't put my finger on it, but he reminds of someone we used to listen to all the time in college.  Love is the Answer in particular.  Maybe it is the beat.  Anyway, looking forward to seeing him live on Saturday.
Aloe Blacc
The Man.  First, note the warning that this is the Explicit version.  Second, it has over 41 million views on YouTube.
His new song, Brooklyn in the Summer.  This is really good.
Love is the Answer
Wake Me Up.
Billie Jean Live, with his string quintet.  Very cool.
Jackie Venson
Rollin' On, good blues, recorded live at Shady Grove here in Austin
Flying.  Lots of familiar scenes
Only Have You
Rollin and Tumblin.  Great acoustic guitar.
What Starts Here Changes the World
As you know, I always include one or two of the wonderful Walter Cronkite-narrated What Starts Here Changes the World videos to start the season.  Every game, this one is played and it gets a huge ovation.  Still gives me goosebumps.  Does anyone else think it would be really cool to re-shoot that video (and some of the others) with today's Austin skyline and in high def?
President Fenves announced a new fundraising effort last week.
Check this out – it will make you proud.
Great photos from the announcement.  Lots of great Longhorns.
https://www.jerryhayesphoto.com/p233300275
Washington & Lee
The Generals game with Maryville that had been rescheduled for tonight (Thursday) was cancelled.  The Scots couldn't arrange bus service because of all of them in the area being committed to Hurricane Florence relief efforts.
W&L will open ODAC play with a home game against Randolph-Macon on September 29.
IVY LEAGUE REPORT FOR WEEK 2 (SEPT. 21-22, 2018)
By Lonnie Schooler
The League began play last weekend, with general overall success.  There are some interesting matchups for this coming weekend.  And, of course, congratulations to the Longhorns for "taking it to" the Trojans!
RESULTS OF SEPTEMBER 14-15 GAMES:
The Brown Bruins kicked off the weekend with a game in California against the Cal Polytechnical School.  Unfortunately, the Bruins hit a rough patch, losing 44-15.
The Crimson of Harvard hosted San Diego on Saturday morning, and came away with a 36-14 victory.  The Yale Bull-dogs traveled to Worcester, Mass. to play the Holy Cross Crusaders, and came out on the short end, 31-28, in overtime, after squandering a 21-0 lead, as the Crusaders scored two 4th quarter touchdowns to force overtime!
The Big Green of Dartmouth hosted the Hoyas of Georgetown, and the Big Green made surprisingly easy work of the Hoyas, 41-0.  The Big Red of Cornell journeyed to Delaware to take on the Delaware Mud Hens; alas, the Big Red came out on the short end of a 27-10 score.  The Princeton Tigers prevailed easily over Butler, 50-7.  The Columbia Lions made easy work of the Central Connecticut team, 41-24.
Finally, the Penn Quakers hosted traditional neighboring non-conference rival Bucknell in Philadelphia, and prevailed 34-17, thanks to two rushing touchdowns by Karekin Brooks and two touchdown passes by strong-armed quarterback Ryan Glover.
SCHEDULE FOR SEPTEMBER 21-22:
League play begins this weekend.
The Brown Bruins host the Harvard Crimson on Friday night in Providence at 6:00 P.M. (all times are CDT), in a game to be televised on ESPNU.  [TCT Note:  Harvard favored by 20]
On Saturday, in another conference matchup, the Yale Bulldogs travel to Ithaca, New York (high above Cayuga's waters) to square off with the Big Red of Cornell (2:00 P.M.)
The remaining games are non-conference affairs:
Dartmouth takes on Holy Cross in Worcester (12:05 P.M.); Columbia travels to Washington to play the Georgetown Hoyas (1:00 P.M.) [Columbia favored by 18.5]; Monmouth travels to Princeton to play the Tigers (3:00 P.M.; broadcast on ESPN Plus); and finally, the Fighting Quakers of Penn host the Lehigh Engineers in Philadelphia at "historic" Franklin Field (2:00 P.M.; also on ESPN Plus).
Enjoy your football this weekend, now that there is a hint of autumn in the air in the Northeast.  Go Horns!
Red Cross – Hurricane Florence
Lots of Americans hurting.  Red Cross is a good way to help.
https://www.redcross.org/donate/hurricane-florence-donations.html/
Saving the Horny Toad
We should.  Texas Parks & Wildlife is on it.  Love those little critters.
http://www.texasstandard.org/stories/reviving-the-horny-toad-texas-parks-and-wildlife-is-working-to-reverse-a-population-decline/
God Bless Texas.
Tim Taylor
Tailgating before Home Football Games
The Juan Heisman Tailgate 
Lot 38, East of Sid Richardson Hall.
HOOK EM HORNS!!
© Timothy C. Taylor, Sr. 2018.  All Rights Reserved (as to original material).
On Twitter:  @tctayloratx
On LinkedIn:  www.linkedin.com/in/tctatx
On Instagram:  @tctayloratx
On Facebook:  www.Facebook.com/Tim.C.Taylor
and:  www.Facebook.com/Juan.Heisman