Texas Longhorns 69, Kansas State Wildcats 31
 The Texas Longhorns rolled into Manhattan, Kansas and put a somewhat unexpected beat down on the Wildcats.  A dominant first half that saw the Horns leading 31-17 at the break was followed by an epic third quarter where the Longhorns scored 35 points.  Five touchdowns in a quarter means a score every 3 minutes – by one team.  And K State scored 2 in the third frame.  All 5 of the Texas scores were on offense, although the last one was the result of a David Gbenda interception and one keyed by a huge Jamison kickoff return to the Wildcat 1.  Much more on the game below.  Of note is my drastically low prediction of a 34-21 Texas victory.  That was closer to the score a halftime than anything else.  But I am really happy I was wrong.
One thing I was right about:  Sam Ehlinger, Ta'Quon Graham, Derek Kerstetter, and Bijan Robinson, and for that matter every Longhorn who stepped on the field played so well and with such commitment.  This game meant something to them, and they showed it mattered.  The only player whose stats were not consistent with the rest of the season was Sam, because he didn't have to run the ball, as Bijan Robinson did it so well.  Bijan with 172 yards and 3 touchdowns, backed by Roschon Johnson's 136 yards and 3 touchdowns.  Chris Brown was a beast:  12 tackles, all solo.  [Brown announced Thursday he is going to the NFL.  He will do well.]  And if you weren't paying close attention to the game, you might be wondering who David Gbenda is, mentioned above.  He backs up DeMarvion Overshown, and Gbenda got that pick, and the other interception was by Jerrin Thompson, third on the depth chart at Free Safety.
Highlights from the Big 12:
Whole Game:
Highlights. Watch this one. Sounds great in Spanish.
Texas vs. Kansas State as heard on @LONGHORNSESP. 🤘 pic.twitter.com/LW87ah0CwQ

— Texas Football (@TexasFootball) December 10, 2020
Texas Longhorns vs. Kansas Jayhawks
Well, I started writing this part of the newsletter in November, then again this past Sunday.
Game cancelled and declared a "no contest".  Nolo contendere.  Pretty sure most of us fraternity men learned that in college, not law school!
It was B- season for the Longhorns.  A winning season, but with our game with the Jayhawks cancelled, Anyway, thanks Chris Del Conte, you did indeed give my Texas Longhorns football for my 60th birthday, and I am grateful I was able to attend all the home games and the Red River Shootout.  [update 12.13.2020:  per Big 12 Conference, if either Oklahoma or Iowa State are unable to play in the Big 12 Championship game, Texas is next up, as we have tie-breaker over Oklahoma State.]
Rest in Peace Fred Akers
Texas lost a great man this week, with the passing of Fred Akers.
As head coach at Texas, Akers compiled an 86-31-2 record (60-19-1 SWC) in 10 seasons. His 86 wins rank third on the all-time UT victory list behind Darrell Royal and Mack Brown. Akers' teams won Southwest Conference titles in 1977 and 1983. The Longhorns had three 10-win seasons and four top-10 finishes in the polls under his guidance. He coached Longhorn Legend Earl Campbell during Campbell's run to the 1977 Heisman Trophy, two Lombardi Trophy winners in Kenneth Sims and Tony Degrate, an Outland Trophy winner in Brad Shearer and 48 All-SWC players.
https://texassports.com/news/2020/12/7/former-football-head-coach-fred-akers-passes-away.aspx
The article includes a great Bill Little story of Coach Akers, told in true Bill Little fashion. You can hear his voice when you read it. Worth your time.
Texas Longhorns 69, Kansas State Wildcats 31
I was saving this for Thursday night.  My motivation is terrible, between the game cancellation and the usual December work crunch, among other things.  I am really ready for 2021.
Prayers for Derek Kerstetter.  That was awful.  Derek, your contributions to the Texas football program are much appreciated.
The Texas rushing attack was magnificent in Manhattan.  We knew going in that the Wildcat rushing defense wasn't great, but it wasn't bad either.  Middle of the pack nationally, giving up just under 160 yards per game.  Texas more than doubled that, with 334 yards, and that was with Sam Ehlinger not making a single yard.  In fact, Sam was minus 6 yards for the game.  And that was okay!
No, this was all about Bijan Robinson and Roschon Johnson and the offensive line, but especially Bijan.  172 yards on 9 – nine – attempts.  Yes, he did break that big one for 75 yards, but even if you take that out, he still averaged over 12 yards per carry.  Three touchdowns.  But that third touchdown run.  Oh my goodness.
9 carries
172 rush yds
3 rush TDs@Bijan5Robinson was SPECIAL today for @TexasFootball ✨🤘 pic.twitter.com/HnA35CSNdO

— FOX College Football (@CFBONFOX) December 5, 2020
A compilation of Bijan highlights from the game:
Mr. Johnson had a great day too, with 139 yards on 14 attempts, averaging 9.9 per carry, and also with three touchdowns.
R & J Highlight Reel:
Two-Headed Monster 🤘@Bijan5Robinson @RoschonJ pic.twitter.com/2t8ye7y4sk

— Texas Football (@TexasFootball) December 8, 2020
How good were Robinson and Johnson?  How about the best and #3 in college football in Week 14 according to PFF College:
Highest-graded RBs in WK14
Bijan Robinson, Texas – 97.0
Deuce Vaughn, Kansas St – 94.6
Roschon Johnson, Texas – 91.5
Trey Sermon, Ohio St – 88.5
Kevin Harris, SC – 81.9
The line was great, and little did I know that my comment about Next Man Up would be so true.  Herb Hand is doing an excellent job, and Kudos to Stan Drayton too.  I think the Yurcich Texas offense next year is going to be really, really good.  Especially if we can get a health Jordan Whittington for a full season.
Sam Ehlinger threw for 274 yards and 2 scores, to 9 different receivers.  Jake Smith led the team with 4 catches for 55 yards.  Bijan had 3 for 61.  Eagles 4 for 41, and Jordan Whittington had 3 for 35.  Epps and Brewer caught the touchdown passes.
The other key player for Texas was D'Shawn Jamison.  His innate abilities as a return man are exceptionally good.  150 yards on 3 returns, including that 98 yarder.  Nationally, he is 5th in kickoff return yards, with 512, and he is 4th nationally with 34.13 yards per return.  Between Jamison and Dicker, we would give Texas Special Teams a solid A for the season, but for a few miscues along the way.  I hope Jamison comes back for his senior season.  He can be a difference maker.
As for K State, hat tip to little Deuce Vaughn. The kid from Round Rock is a player.  10 carries for 125 yards and 2 touchdowns, and he was the second leading receiver for the Wildcats, with 4 catches for 45 yards.  Oh, and add in 2 kick returns for 51 yards.  Pretty good for a 5-5, 168 pound freshman.  And as noted above, he graded right in between our guys.
With all of the scoring, a typical TCT review would be overly time consuming and boring.  So a few notes after re-watching the game and looking at the scorebook.
The first Texas offense series was six consecutive passes (5 completed), which included a 32 yard completion to Whittington.  Bijan ran it in from the K State 12.  As I reviewed the game to write this, I can't help but wonder if that opening air attack series didn't somehow help set-up the rest of the day and Texas ground game.
Second Texas possession series ended in a field goal.  Ensuing K State possession started and ended on first down, as Jerrin Thompson picked off Will Howard and took it back to the 3 yard line, from whence Roschon punched it in on a 1 play scoring drive.  Efficient.  Texas 17-0 with 4:13 in the first.
K State did mount a scoring drive, after a good return by Phillip Brooks (31 yards) got the Wildcats going.  Deuce Vaughn got his first TD of the day with a 19 yard run.
D'Shawn Jamison returned the favor with his return, 37 yards to the Texas 41.  That short field led to a quick scoring drive that bridged the first and second quarter, 4 plays, capped with a 30 yard Bijan touchdown run.  He is so good. 24-7 Texas.
K State got a field goal to get it to 24-10, but Texas answered yet again with an 8 play 70 yard drive (key play – 27 yard pass to Bijan), finished with a 7 yard RoJo touchdown run.  31-10 Texas.
Next possession, Will Howard again with the miscue on first down, as he fumbled and Jacoby Jones recovered on the K State 16.  The Wildcats avoided what would have likely been the final nail, as Texas piddled around and had to try a field goal, which Dicker missed (30 yards, from the KSU 13).  K State did what they needed to do, which is turn that turn of fortune in their favor.  80 yard drive, finished by Deuce Vaughn from 4 yards out, to make it a 2 score game again at 31-17.  Texas had another 3 and out after getting the ball with 1:14 to play, but K State seemed content to go to the locker room with a 14 point deficit.
Texas got the ball to start the second half, and on the second play Bijan made that spectacular 75 yard touchdown run, quickly increasing the spread to 38-17.
K State answered in the next series (which is the series where Mitchell got ejected for targeting).   Once again the key play on the series was contributed by Deuce Vaughn who had an 18 yard run.  That scoring drive closed it to 14 points again, 38-24.
Jamison returned the next kick 98 yards to the K State 1, and once again a 1 play scoring drive by RoJo.  45-24.
Kansas State again responded with a scoring drive, again featuring a big run from Deuce Vaughn (31 yards), which was followed by a 29 yard TD pass from Howard to Knowles.  45-31.
At this point, we had played less than 6 minutes of the third quarter, and the teams had each scored twice, for 28 points in 5 minutes and 47 seconds.  This game felt more like a fast punching welterweight bout than a heavyweight match.
But that was it for K State.
Texas would score on the next drive, 75 yards in 6 plays, finished with a Jordan Whittington 15 yard touchdown run.  K State would go 3 and out, and Texas would score again on the next possession to go up 59-31.  Gbenda intercepted Howard on the next K State possession, and Texas with another 1 play scoring drive, this time Ehlinger to Epps for 32 yards and the touchdown.  66-31 Texas with 1:06 to play in the third quarter, and somewhere Roberto Duran was watching and saying "no más".
Texas kicked a field goal on their first possession of the fourth quarter, making it 69-31.
So, what an offensive onslaught.  Texas had 3 scoring drives of just 1 play each.  Then there was the 2 play scoring drive where Robinson ran for 75.  And Texas had a 4 play scoring drive in the second quarter.  Efficient.
Congratulations to Tom Herman, who is now 4-0 against Kansas State.  The game was also record setting in the Tom Herman Era:  most points scored, most rushing touchdowns, fastest scoring drives by time (1st, 2nd, and 4th, 0:01, 0:04, and 0:07, respectively), and second most rushing yards.
Also of note, from the "Last Time" stats in the game notes which were published for the Kansas game.  Chris Brown with more than 10 solo tackles.  Other record book entries:  2 players with 100+ yards rushing; 2 players with 3+ touchdowns; 600+ total yards; and 90+ yard kick return.
That's enough on that great win.  I am sad the Horns won't get in this last game (and win) with Kansas, but that 69-31 pounding of the Wildcats is a nice way to end a challenging season.
Polls Week 15
College Football Playoff Rankings:  Alabama, Notre Dame, Clemson, The Ohio State University™, Texas Agricultural & Mechanical, Florida, Iowa State, Cincinnati, Georgia, and Miami (Florida).  Land Thieves at No. 11.   Texas at No. 20.
AP Top 25:  Alabama, Notre Dame, The Ohio State University™, Clemson, Texas Agricultural & Mechanical, Florida, Cincinnati, Indiana, Miami (Florida), and Iowa State.  Attawaytogo Cyclones!  Land Thieves at 13.  Texas back in at No. 23.  Notable other ranked schools in this crazy season:  Coastal Carolina at No. 11, Louisiana at No. 17, Tulsa at No. 18, Liberty at 22, and Buffalo at 24.
Coaches Poll:  Roll Tide, L'Université de Notre Dame du Lac, Clemson, The Ohio State University™, Texas Agricultural & Mechanical, Gators, Cinci, Miami (Florida), Indiana, and Georgia.  Cyclones at 11, Land Thieves at 12, and the Texas Longhorns at No. 23.
Big 12 Standings
Iowa State Cyclones               8-1
Land Thieves of Norman        6-2
Texas Longhorns                    5-3
Oklahoma State                      5-3
Texas Christian                       5-4
West Virginia                          4-4
Kansas State                           4-5
Texas Tech                              3-6
Baylor                                     2-6
Kansas                                     0-8
This Week in the Big 12
 No. 11 Oklahoma at West Virginia cancelled.
No. 15 Oklahoma State at Baylor.  6:00 p.m. on ESPNU, from the banks of the Brazos River.  Cowboys narrow 5 point favorites, over/under is 49.  Be interesting to see if Charlie Brewer and the Bears can pull off the upset this week.
Louisiana Tech at Texas Christian.  6:00 p.m. on FS1.  Frogs favored by 21.5, over/under is 51.5.  A win would give Patterson and the Frogs a six win season, which in most years would be pretty important.
This Week in the Top 25
Saturday
No. 1 Alabama at Arkansas. 11:00 a.m. on ESPN.  Arkansas is still woeful.  Tis a pity.  Crimson Tide favored by 32, over/under is 68.
No. 9 Georgia at No. 25 Missouri, 11:00 a.m. on the $EC Network.  I really don't think the Tigers are that good, but who knows.  Georgia is good.  And the Bulldogs are favored by 13, over/under is 53.5.  Georgia to win, Missouri to cover.
Illinois at No. 14 Northwestern.  11:00 a.m. on ESPN2.  Wildcats are favored by 14.5, and the over/under is 41.  Wouldn't be surprised to see this Illinois team coached by the Pride of Gladewater, Lovie Smith, cover that spread.
Utah at No. 21 Colorado.  The Buffs are 4-0.  11:00 a.m. on FOX (game moved from Friday night).  Colorado favored by 2, and the over/under is 49.
No. 13 Coastal Carolina at Troy.  2:00 p.m. on ESPN+.  Well, after last week's last minute schedule change which gave us the Brigham Young vs. Coastal Carolina match, we all have a new team to hate, and they wear teal.  Teal.  Some dirty cocky kids on that Chanticleers team.  CCU favored by 13.5, over/under is 51.5.  Odds of 3 or more dirty plays by Coastal Carolina, astronomical.  Watch this:
— Follow @Dubs408 (@NotDubs408) December 6, 2020
[As an aside, I shared that clip with my friend Jim Ilkenhans, who is a Brigham Young guy.  He had not seen it, but then said if you think that is bad, you should see the clip from a BYU women's soccer match with New Mexico.  He was right.
Speaking of teams we hate, the biggest game of the day involves our old friend Mack Brown.  No. 17 North Carolina at No. 10 Miami (Florida).  2:30 p.m. on ABC.  Hurricanes favored by 3, over/under is 67.5.  Coach, we are all pulling for you.  Remind Tarmac Manny just how good a football coach you are.  Go Heels!
Purdue at No. 12 Indiana, 2:30 p.m. on the Big 10 Network.  I wonder how many people in Texas will watch this game?  What's the over/under on that, 284?  Hoosiers favored by 10.5, score over/under is 52.5
Wisconsin at No 16 Iowa, 2:30 p.m. on FS1.  Line is Wisconsin by 1, and over/under is 42.5.  This will be a good Big 10 football game, and I will probably be flipping between the Carolina game and this one.
Louisiana State at No. 6 Florida, 6:00 p.m. on ESPN.  Hard to grasp how far the Tigers have fallen in a year.  Gators favored by 23, over/under is 67.5.  I think Florida might actually cover that.
No. 15 Southern Cal and UC Los Angeles in the Rose Bowl.  6:30 p.m. on ABC.  One of my favorite games to watch every year.  Both teams in home colors.  The visiting team gets the uniform penalty, and the home team declines.  So civil.  Trojans favored by 3, over/under is 62.
San Diego State at No. 18 Brigham Young.  9:00 p.m. on ESPN2.  Will be interesting to see how the Cougars respond.  But my guess is, it won't be fun to be an Aztec in Provo Saturday night.  Brigham Young favored by 16, over/under is 49.
Other Games of Interest This Week
At 2:00 p.m. CST on Saturday, Navy and Army play.  This year, at Michie Stadium in West Point, New York.  The game will be broadcast on CBS.  Army favored by a 7, and the over/under is 37.5.  I look forward to watching some of America's Game.
Thursday night, Pitt beat Georgia Tech 34-20, and the Panthers finish the season 6-5 and 5-5 in the ACC.
Friday
North Texas at UTEP.  Both teams have 3 wins, but the Miners are 0-3 in Conference USA, and North Texas is 2-4 in the conference.  5:00 p.m. on ESPN3.  Mean Green favored by 10, over/under is 64.5.
Arizona State at Arizona.  6:00 p.m. on ESPN.  Of interest?  Yes, both teams are winless, Arizona at 0-4.  Wildcats head coach is our old buddy Kevin Sumlin, previously a resident of Brazos County.  Sun Devils favored by 11.5, over/under is 56.
Saturday
UAB at Rice.  12:00 noon on ESPN3 from Houston.  Rice coming off that huge win over Marshall.  But UAB favored by 7, over/under is 43.5.  Go Rice!
Houston at Memphis, 2:30 p.m. on ESPNU.  Cougars favored by 5 over the Tigers, over/under is 62.5.
Tennessee at Vanderbilt, 3:00 p.m. on the $EC Network.  The Commodores are 16 point home dogs, and I am going with them.  Anchor Down!
Duke at Florida State.  3:00 p.m. on ACC Network.  Seminoles favored by just 5 at home.  Both teams have just one ACC win.
Virginia at Virginia Tech, 7:00 p.m. on ACC Network.  Cavaliers are 5-4, 4-4, Hokies are 4-6, 4-5.  But Virginia Tech is favored by 3.  Go Hoos!
Good late games Saturday.
Stanford at Oregon State, 9:30 p.m. on ESPNU.  Cardinal favored by 3.
California Berkeley at Washington State.  9:30 p.m. on FS1.
And if those are boring, flip over to FS2 and catch Fresno State and New Mexico, playing in Las Vegas.  Fresno State favored by 12.
Week 15 Games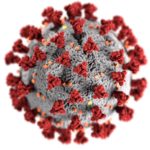 Cancelled or Postponed.  Some really big and really important games lost this weekend.  Will be interesting to see if the Big Ten stays true to their previously announced rules for the 2020 season.  I suspect some folks in College Station are also interested in that.
20 Texas at Kansas, cancelled.
11 Oklahoma at West Virginia, cancelled.
Michigan at No. 4 Ohio State, cancelled.
Ole Miss at No. 5, Texas Agricultural & Mechanical, postponed.
8 Cincinnati at No. 24 Tulsa, cancelled.
Purdue at No. 12 Indiana, cancelled.
Washington at Oregon, cancelled.
Charlotte at Marshall, cancelled
Miami (Ohio) at Bowling Green, cancelled.
Ohio at Kent State, cancelled.
Incarnate Word at Arkansas State, canceled.
I am so sick of this cancel culture.
The Week That Will Be
Urban Decay    HornMafia (Matt Craig) on Barking Carnival.
https://www.barkingcarnival.com/2020/12/10/22167082/the-week-that-will-be-urban-decay-texas-longhorns-football
Texas Basketball
This week Texas is tied for 13th with Wisconsin in the AP Top 24 and is No. 12 in the Coaches Poll.
The Longhorns played a tough game with a great Villanova team on Sunday, a game which I was fortunate to attend.  Texas lost 64-68, but they put up a great fight on national television.  Our great guards, senior Matt Coleman III and junior Courtney Ramey each had 17 points in 37 minutes.  Vegas has Villanova right behind Gonzaga in the Futures Odds Betting Market as 7/1 to win the National Championship.
Wednesday night, Texas beat the kids from down the road in San Marcos.  Texas 74, Texas State 53.  Freshman phenom Greg Brown led the Horns with 18 points, Ramey had 11.  Our Hero Andrew Jones also had 11 points in 28 minutes.
Texas opens Big 12 play in Waco on Sunday, with a 2:00 game against No. 2 (both polls) Baylor.  BU is really, really good this year. Vegas has the Bears at 8/1 to win it all, right behind Gonzaga and Villanova.  (Texas is 50/1 odds.  Wouldn't mind putting a few bucks on that just for grins.)
Saw a stat Wednesday night that already this fall, 409 college basketball games have been cancelled or postponed.
Last Week in the Big 12 – Week 14
 Texas Christian proved me wrong!  29-22 upset of then No. 15 Oklahoma State.
Kansas 13, Texas Tech 16.
West Virginia 6, Iowa State 42.  Had that right on both counts, win and cover.
Baylor gave it a shot in Norman.  Bears 22, Land Thieves 29.  Baylor covered.
Last Week in the Top 25
Friday
Really good little football game in Boone, North Carolina, as Louisiana upset Appalachian State 24-21.
Saturday
No. 1 Alabama 55, Louisiana State 17.  A typical Alabama win, but an atypical Tiger loss.  The game was marred by this unnecessary roughness. Stuff like this is bad for the game.
https://twitter.com/CFBONFOX/status/1335437963002601474?s=20
Ohio State 52, Michigan State 12.  Buckeyes covered 24.
Rice 20, Marshall.  Owls were 23.5 point underdogs to the No. 21 Thundering Herd.  The last time Rice beat a ranked team was Nov 11, 1997, when they beat No. 21 Brigham Young 27-14.  Last road win over a ranked team was October 12, 1991, when the Owls beat No. 8 Baylor in Waco 20-7.  An historic win for Rice!
Western Carolina 9, North Carolina 49.  Catamounts fall to 0-3.
No. 5 Texas Agricultural & Mechanical at Auburn.  I really thought the Tigers had a shot.  And they did, until Texas Agricultural & Mechanical rallied for 17 points in the fourth quarter.  Tigers just ran out of time.  31-20 win for Jimbo and Texas Agricultural & Mechanical.
No. 13 Brigham Young at No. 18 Coastal Carolina was a war.  You saw the clip above.  That was just typical of the dirty Chanticleers.  CCU scored with less than 4 minutes to play to got up 22-17, and held off the Cougars from there.  Hat tip to Brigham Young AD Tom Holmoe and that Cougar team for giving it a shot.  Sure makes me wish we were playing either Texas Agricultural & Mechanical or Ohio State this weekend.
Notre Dame 45-21 over Syracuse.
Clemson 45-10 over Virginia Tech.
Florida 31, Tennessee 19.  Volunteers have 2 wins this season.
Miami (Florida) with the 48-0 shutout of Duke.
Indiana 14, Wisconsin 6.  Badgers were favored by 14.  Was right about the cover.
Iowa 35-21 over Illinois.
Stanford 31-26 over Washington, knocking the Huskies out of the rankings.
California 21-17 over Oregon, which knocked the Ducks out of the Top 25.
Tulsa 19-6 over Navy.  Golden Hurricane was favored by 12.  Pretty good work.
Vanderbilt and Georgia got postponed.
Trojans with a solid 38-16 win over Washington State, covering.
Other Games of Interest Last Week
Thursday night, North Texas lost to LA Tech, 31-42.  Air Force Academy with a solid 35-7 win over Utah.
Saturday
Nebraska 37-27 over Purdue.
Tulane 35-21 over Memphis.  Remember when Memphis was ranked?
Troy 29-0 shutout of South Alabama.
Virginia with a big 43-32 win over Boston College.  Hoos covered.
Colorado 24-13 over Arizona.  Buffaloes are undefeated.
Utah got their first win of the season, beating the Beavers 30-24.
Music
Decided to listen to some more music from The Next Waltz.  An eclectic collection for you this week.
Deep South, Josh Turner
When I Paint My Masterpiece, Band of Heathens
I Am Not Afraid, Charley Crockett
Bitch Better Have My Money, Shinyribs.  Love Kevin and his music.  This is pretty funky.
Come As You Are, by the Turnpike Troubadours
Jim Nicar
Cool photo from a game in 1928.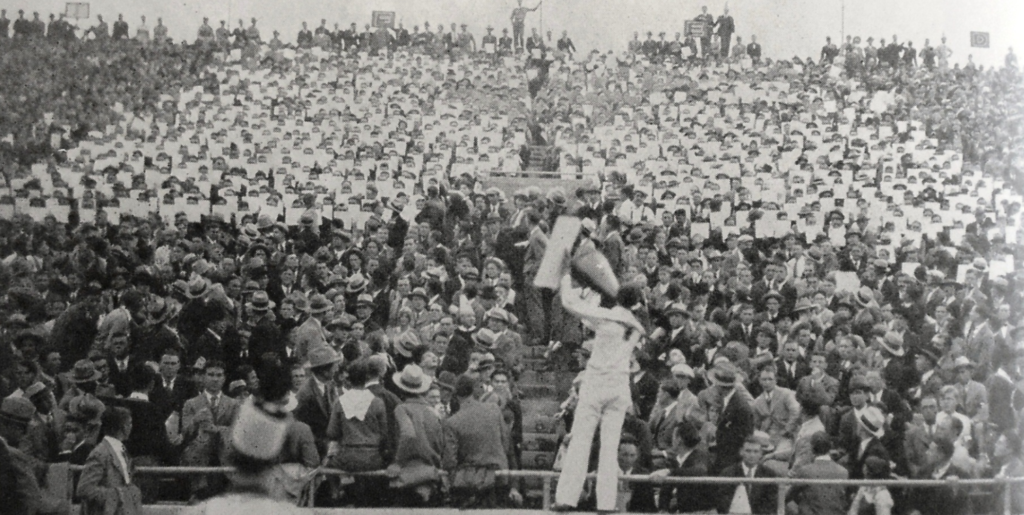 "1928: "One, two, three, stunt!" UT Head Yell Leader Lynwood Boyette directs the halftime flashcard section with a megaphone at the still-new Texas Memorial Stadium."
Gratitude
This week has been a tough one, as many of you know.  But it is a reminder to be grateful for close friends and good times with those friends.  Life is short.  Every day is a gift.
Photo
This great photo of Austin.  My office is on the 11th floor of 100 Congress, southwest corner, so it is always in these shots from south of the river.  Guess that's one reason I am partial to them.  This week's feature photo courtesy of sh._.y on Instagram, a good photography account to follow.
https://www.instagram.com/p/CIjoHcJlOX9/?igshid=ahgjtibr6m4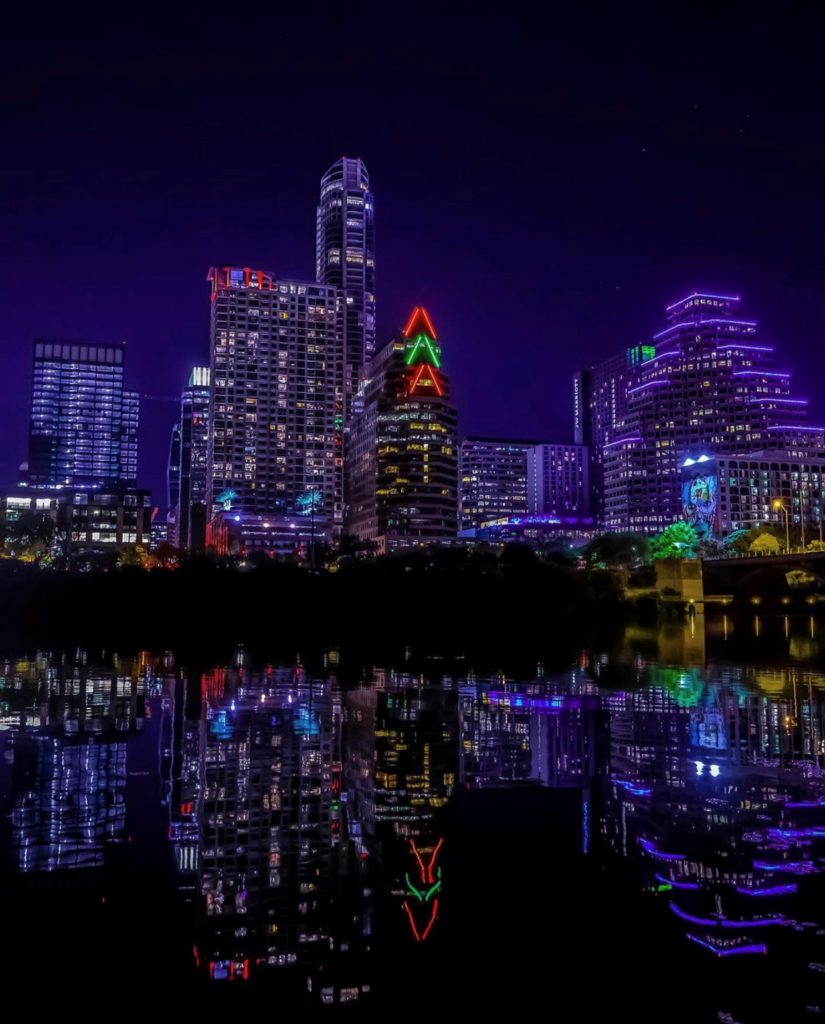 God Bless Texas
God Bless America
Tim Taylor

Tailgating before Home Football Games
The Juan Heisman Tailgate
Lot 38, East of Sid Richardson Hall.
HOOK EM HORNS!!
© Timothy C. Taylor, Sr. 2020.  All Rights Reserved (as to original material).
On Twitter:  @tctayloratx
On LinkedIn:  www.linkedin.com/in/tctatx
On Instagram:  @tctayloratx
On Facebook:  www.Facebook.com/Tim.C.Taylor
and:  www.Facebook.com/Juan.Heisman
You can contact me by mail:
Tim Taylor
P.O. Box 5371
Austin, Texas  78763-5371