Texas Longhorns vs. Kansas Jayhawks
 Postponed.  Our first game not to be played because of Covid-19.  But you know what, we are far, far better off than most teams.  This week's cancellations and postponements listed below, and that's as of a little after midnight Friday morning.  The Longhorns' game with the Jayhawks is tentatively re-scheduled for December 12.
Polls Week 12
AP Top 25:  Alabama, Notre Dame, The Ohio State University™, Clemson, Texas Agricultural & Mechanical, Florida, Cincinnati, Brigham Young, Indiana, Wisconsin.  Miami (Florida) drops to 12.  Oklahoma State at 14, Iowa State at 17, and Land Thieves at 18.  Texas Longhorns at No. 22, right behind Liberty.  Liberty.
Coaches Poll:  Roll Tide, L'Université de Notre Dame du Lac, The Ohio State University™, Clemson, Gators, Texas Agricultural & Mechanical, Cinci, Brigham Young, Miami (Florida), and Indiana.  Okie State drops to 14.  Iowa State at 16.  Land Thieves up to 17.  Texas at No. 23.
Week 12 Games 
Fourteen games either postponed or cancelled.
Ole Miss at No. 5 Texas Agricultural & Mechanical. Postponed.
Georgia Tech at No. 12 Miami (Florida). Postponed
Charlotte at No. 15 Marshall.
22 Texas at Kansas. Postponed.
Central Arkansas at No. 24 Louisiana.
Michigan State at Maryland.
Wake Forest at Duke.
Houston at Southern Methodist.
Navy at South Florida.
Arizona State at Colorado.
UL Monroe at Louisiana Tech.
UNLV at Colorado State.
San Jose State at Fresno State.
Watching how this all plays out for conference championship games and the College Football Playoffs and bowl games will be fascinating.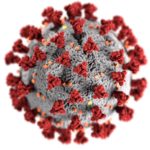 Instead of asterisks in the record books, we will just put this next to 2020.
This Week in the Big 12
 Another light week, but two great games. Hopefully.
K State at No. 17 Iowa State, 3:00 p.m. on FOX.  Cyclones are favored by 11, and the over/under is 46.5.  Wildcats are 4-2 in the Big 12, Iowa State is 5-1, on top of the conference.  Hugely important game for the conference.  And for Texas.  A KSU win, and Texas, Kansas State, and Iowa State will all have two conference losses.  Depending on the results of Bedlam, we could have a traffic jam at the top.  I really like Iowa State in this one.  I think Brock Purdy and Breece Hall have big days (K State defense not as good as in the past – 8th in Big 12 in Total Defense [Iowa State No. 4], stronger in scoring defense (No. 4, allowing 25.1 ppg [Iowa state 35, 26.7 ppg]).   Cyclones to win, Cats to cover.
Bedlam.  The great in-territory rivalry between the Land Thieves of Norman and the Okie A&M Cowboys.  6:30 p.m. on ABC, with the game in Norman.  Cowboys 5-1, 4-1; OU is 5-2, 4-2.  Land Thieves favored by 7, over/under is 59.5.  I think some folks who matriculated in Norman would downplay this as a big rivalry, pointing to the record in the series:  The Sooners lead the series 89-18-7.  Since 1999, Bob Stoops' first year with a visor in Norman, the Land Thieves are 15-4.  Two of those Cowboy wins were under Les Miles (2001 & 2002).  Mike Gundy for all of his noteworthy accomplishments in Stillwater, has just 2 wins over OU:  44-10 in 2011, and 38-35 in 2014.  I think this will be one of the best games on Saturday.  I am going with Okie A&M to cover, but OU to win, as I just feel like the Land Thieves have been getting better and the Pokes just moseying along.
This Week in the Top 25
There was one heck of a football game Thursday night between Tulane and the No. 25 Golden Hurricane in Tulsa, Oklahoma (or at least a heckuva second half plus).  Scoreless first half.  Tulane took a 14-0 lead into the fourth quarter.  Tulsa rallied in the fourth and tied it on a last second, time expiring, Hail Mary pass by their third string quarterback, Davis Brin to JuanCarlos Santana.  Remarkable.  Both teams with field goals in the first overtime.  In the second overtime Tulane on offense first, and Tulsa with a pick 6 for the win.  And Tulsa stays undefeated in the American.  Weird stat:  Tulane QB Michael Pratt only had 76 yards passing.  The 2OT interception was returned 96 yards for the Tulsa score.  So, one might argue the Golden Wave had negative 20 yards passing.
Saturday
No. 9 Indiana at No. 3 Ohio State.  Both undefeated.  11:00 a.m. on FOX.  Pundits are talking about how this is a special year for the Hoosiers and how they really have a shot at the College Football Playoff.  Las Vegas has the Buckeyes as 20.5 point favorites.  Guess who is probably right?  I am betting on the bookies, not the pundits.  Over/under is 66.5.
No. 4 Clemson at Florida State.  Tigers 6-1 in ACC, Seminoles are 1-6.  11:00 a.m. on ABC.  Clemson favored by 35.5, over/under is 63.5.  Ugly year for FSU, and Saturday will be no different.
No. 6 Florida in Nashville to play Vandy.  11:00 a.m. on ESPN.  Gators favored by 31.5 over the Dores.  Over/under is 68.  Florida to win and cover.
Appalachian State (6-1, 4-0) at No. 15 Coastal Carolina (7-0, 5-0).  11:00 a.m. on ESPN2.  I am going to tune in to some of this just to see the Chanticleers.  They are favored by 5.5.  But a program that has gone into the Big House in Ann Arbor and upset Michigan is not going to be awed by an undefeated Coastal Carolina team in Brooks Stadium in Conway, South Carolina.  Over/under is 48.  I am taking App State in the upset.
North Alabama (0-3) at No. 8 Brigham Young.  2:00 p.m. on ESPN3.  No line.
No. 7 Cincinnati in Orlando to play UCF.  2:30 p.m. on ESPN.  Undefeated Bearcats will stay that way.  Favored by just 6 in the Bounce House, Cinci to win and cover.  Over/under is 63.5.
Great game in Evanston, Illinois between undefeated teams.  No. 10 Wisconsin at No. 19 Northwestern.  2:30 p.m. on ABC.  Badgers favored by 7.5, over/under is 44.
University of California, Los Angeles in Eugene to play the Ducks.  Bruins 1-1, No. 11 Oregon 2-0.  2:30 p.m. on ESPN2.  Oregon favored by 17, over/under is 64.
Kentucky at No. 1 Alabama.  3:00 p.m. on $EC Network.  Crimson Tide favored by 30, o/u is 58.  Might get ugly for the Wildcats.
Tennessee at No. 23 Auburn.  That promising start for the Volunteers is a distant memory.  Tigers favored by 10.5, over/under is 50.5.  6:00 p.m. on ESPN from Jordan-Hare Stadium on the Plains.  War Eagle.
Mississippi State at No. 13 Georgia.  6:30 p.m. on $EC Network.  Georgia favored by 25 between the hedges.  Over/under is 44.5.  State to cover, but Georgia to win.
No. 21 Liberty at NC State. 6:30 p.m. on ESPN3.  Very interesting game.  Wolfpack favored by 3.5, over/under is 67.5.
No. 20 Southern Cal in SLC to play the Utes.  Trojans 2-0, first game for Utah.  Southern Cal favored by 3, which I find fascinating.  Utah hasn't played, but oddsmakers still think they are within 3 points of the Trojans.  Over/under is 58.
Other Game of Interest This Week
New Mexico at Air Force is of interest because I always care about the service academies.  This game because AF is only favored by 7.5 over the Lobos.  8:30 p.m. on FS1.
Earlier this week the MAC got most of their games in:
Buffalo 42-17 over Bowling Green.
Kent State with a 69-35 ripping of the Akron Zips.
Ball State 31-25 over Northern Illinois.
Toledo 45-28 over Eastern Michigan.
A good game, Western Michigan 52-44 over Central Michigan.
The Week That Will Be
Bueller?  HornMafia (Matt Craig) on Barking Carnival.
https://www.barkingcarnival.com/2020/11/19/21574664/the-week-that-will-be-bueller-texas-longhorns-football
The Statistics
Since we don't have a game, last week or this week, to write about, I thought it would be fun to look at where Texas stands in the nation and in the conference, as we are two-thirds of the way through the season.
Texas Offense
| | | | |
| --- | --- | --- | --- |
| Statistic | Stat | Nation | Big XII |
| Rushing Offense | 167.29 ypg | No. 65 | No. 4 |
| Passing Offense | 269.9 ypg | No. 34 | No. 4 |
| Total Offense | 437.1 ypg | No. 40 | No. 3 |
| Scoring Offense | 40.4 ppg | No. 17 | No. 2 |
| First Downs | 21.6/game | No. 60 | No. 4 |
| Sacks Allowed | 17, 108 yards, 2.43/game | No. 90 | No. 6 |
| Tackles for Loss Allowed | 40, 153 yards, 5.71/game | No. 81 | No. 2 |
| Third Down Conversions | 39.42% | No. 73 | No. 5 |
| Fourth Down Conversions | 75.0% | No. 22 |  No. 2 |
| Red Zone Offense | 86.84% / 68.42% | No. 48 | No. 5 |
| Long Run Plays | 37/10, 11/20, 4/30, 3/40 | No. 39 | No. 4 |
| Long Pass Plays | 72/10, 27/20, 15/30, 10/40 | No. 26 | No. 4 |
| Long Scrimmage Plays | 109/10, 38/20, 19/30, 13/40 | No. 31 | No. 4 |
Texas Defense
| | | | |
| --- | --- | --- | --- |
| Statistic | Stat | Nation | Big XII |
| Rushing Defense | 117.86 ypg | No. 26 | No. 4 |
| Passing Defense | 283.1 ypg | No. 110 | No. 10 |
| Total Defense | 400.1 ypg | No. 59 | No. 7 |
| Scoring Defense | 29.7 ppg | No. 65 | No. 8 |
| Sacks | 14, 98 yards, 2/game | No. 41 | No. 7 |
| Tackles for Loss | 57, 252 yards, 8.14/game | No. 11 | No. 2 |
| First Downs Allowed | 24/game | No. 100 | No. 9 |
| Third Down Conversions | 36.7% | No. 40 | No. 7 |
| Fourth Down Conversions | 18.18% | No. 5 | No. 1 |
| Red Zone Defense | 77.78% / 52.78% | No. 31 | No. 2 |
| Long Run Plays Allowed | 24/10, 8/20, 2/30, 1/40 | No. 54 | No. 1 |
| Long Pass Plays Allowed | 83/10, 24/20, 7/30, 2/40 | No. 116 | No. 9 |
| Long Scrim. Plays Allowed | 107/10, 32/20, 9/30, 3/40 | No. 93 | No. 8 |
Other Stuff
| | | | |
| --- | --- | --- | --- |
| Statistic | Stat | Nation | Big XII |
| Turnovers | 3F, 5I, 8T | No. 61 | No. 3 |
| Turnover Margin | 12 gained, 8 lost, +4, +.057 | No. 33 | No. 2 |
| Penalties | 60, 570 yards, 8.6/game, 81.4/ypg | No. 115 | No. 9 |
*Based on total number of penalties.
Last Week in the Big 12 – Week 11
 Gary Patterson must love playing Texas.  He beats us a lot.  Even in years when he loses to lesser teams.  West Virginia 24, Horned Frogs 6.  Mountaineers easily covering the 3 point spread.
Texas Tech had to rally and score 12 in the fourth to beat Baylor 24-23.
Last Week in the Top 25 – Week 11
Cincinnati 55-17 over East Carolina, beating the Pirates and the 27.5 point line.
What a game for the Irish.  45-31 over Boston College.  Notre Dame was favored by 13.5. Nice.
My hopes in the Hokies were unrealized, as once again Manny Diaz and the Miami (Florida) Hurricanes escape with a win.  25-24 over Virginia Tech in a good game.
No. 10 Indiana shut out Michigan State 24-0.  My goodness.
No. 11 Oregon 43-29 over Washington State.  Cougars had a 19-14 lead at half.  Ducks scored 22 in the fourth.
No. 15 Marshall 42-14 over the Blue Raiders from Middle Tennessee.  Marshall wins and covers.
No. 15 Coastal Carolina at Troy was postponed.
No. 22 Liberty 58-14 over the Western Carolina Catamounts.
No. 25 Louisiana 38-10 over South Alabama.  Cajuns cover.
No. 20 Southern Cal gets out of Arizona with a 34-30 win.
No. 6 Florida 63-35 over the Pigs.  Well done Gators.  Just like I like my pork.
No. 19 Southern Methodist at Tulsa.  Mustangs drop another heartbreaker, as Tulsa scored 14 in the fourth, including a touchdown with just over 2 minutes to play, to upset the Southern Methodists 28-24.  Vegas had Tulsa as 2.5 point favorites.
No. 13 Wisconsin 49-11 over Michigan.  Didn't see that coming.  Neither did the boys in the desert, as the Badgers were favored by just 4.5.
No. 23 Northwestern 27-20 over Purdue.
Other Games of Interest – Week 11
Iowa 35-7 over Minnesota.  The oddsmakers really missing on Big 10 games.  Hawkeyes were favored by 3.5.
I said I was surprised that Tulane was favored by 4.5 over Army.  Not anymore.  Tulane 38, Army 12
Goodness and light prevails, as Nebraska beats Penn State 30-23.
Huge and exciting win for North Carolina and Mack Brown, as Tarheel quarterback Sam Howell did his best Vince Young impression, rallying the Heels with 28 points in the fourth quarter to beat the Demon Deacs 59-53.  Howell threw for 2 touchdowns and ran for another in the final frame.  He was 32/45 for 550 yards and 6 touchdowns, plus the one on the ground.  VYesque.  Congrats Coach.
UT San Antonio with a big 52-21 win over UTEP.
Holgo and Houston get the 56-21 win over South Florida.
Texas State falls short at Georgia Southern, 38-40.
Go Hoos!!  Virginia 31-17 over Louisvile.  Cavaliers win and cover.
Colorado 35-32 over Stanford.
Hotty Toddy!  Ole Miss 59-42 over South Carolina.  And it cost our old friend Will Muschamp his job.
Washington 27-21 over Oregon State.
The other 2 late Pac-12 games, Cal at Arizona State, and Utah at UC Los Angeles, cancelled.
exas Basketball
Media availability with Matt Coleman and Andrew Jones.  This is pretty good.  I am excited about this group of Longhorns.  From senior guard and leader Coleman to Everyone's Hero Andrew Jones to all-everything freshman Greg Brown, we have so much potential.  I think Matt is going to be a coach on the court, and he can make something happen on the hardwood.
Music
Not sure what struck me to fire up Johnny Guitar Watson this week, but I did.  I first heard his music in college, and it is really great stuff.  Maybe we all need some funk to get out of our funk.
A Real Mother For Ya.  One of his best and biggest.
Gangster of Love.  Such a fine tune.
Superman Lover.
Ain't that a Bitch
Space Guitar  And one of his oldies, from 1954.  Got to think some of his guitar work was funk's precursor.
Jim Nicar
1908: The 40-acre campus when the University was 25 years old. From left: the Woman's Building (women's dorm), Chemistry Labs, Old Main, Engineering (today's Gebauer Building), B. Hall (men's dorm), and the Law School.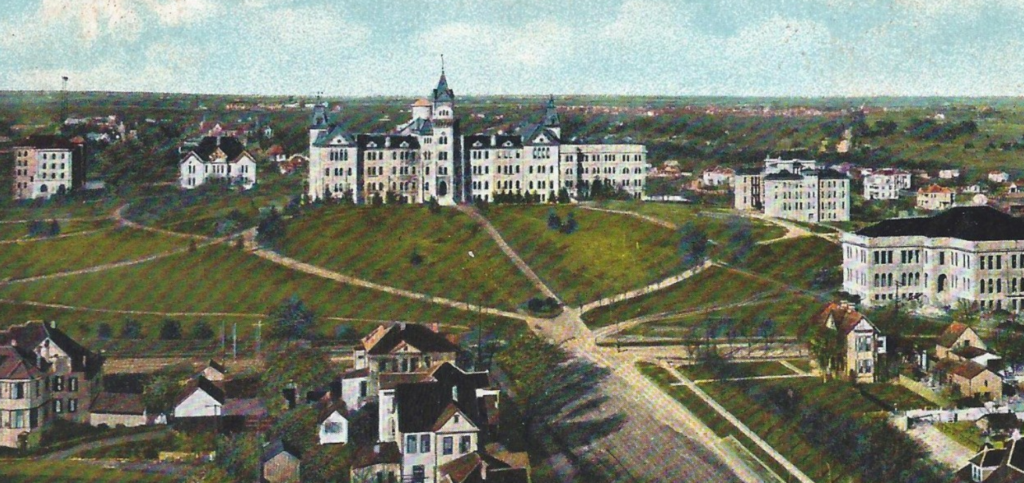 UT 40 Acres 1908
Jim Nicar
Gettysburg Address
Thursday was the anniversary of President Abraham Lincoln's speech on November 19, 1863, at the battlefield in Gettysburg, Pennsylvania, at the dedication of the Soldier's National Cemetery.
Four score and seven years ago our fathers brought forth on this continent, a new nation, conceived in Liberty, and dedicated to the proposition that all men are created equal.

Now we are engaged in a great civil war, testing whether that nation, or any nation so conceived and so dedicated, can long endure. We are met on a great battle-field of that war. We have come to dedicate a portion of that field, as a final resting place for those who here gave their lives that that nation might live. It is altogether fitting and proper that we should do this.

But, in a larger sense, we can not dedicate — we can not consecrate — we can not hallow — this ground. The brave men, living and dead, who struggled here, have consecrated it, far above our poor power to add or detract. The world will little note, nor long remember what we say here, but it can never forget what they did here. It is for us the living, rather, to be dedicated here to the unfinished work which they who fought here have thus far so nobly advanced. It is rather for us to be here dedicated to the great task remaining before us — that from these honored dead we take increased devotion to that cause for which they gave the last full measure of devotion — that we here highly resolve that these dead shall not have died in vain — that this nation, under God, shall have a new birth of freedom — and that government of the people, by the people, for the people, shall not perish from the earth.
Abraham Lincoln, November 19, 1863
Of historic note, this version of the speech is known as the Bliss Copy.
There are five known copies of the speech in Lincoln's handwriting, each with a slightly different text, and named for the people who first received them: Nicolay, Hay, Everett, Bancroft and Bliss. Two copies apparently were written before delivering the speech, one of which probably was the reading copy. The remaining ones were produced months later for soldier benefit events. Despite widely-circulated stories to the contrary, the president did not dash off a copy aboard a train to Gettysburg. Lincoln carefully prepared his major speeches in advance; his steady, even script in every manuscript is consistent with a firm writing surface, not the notoriously bumpy Civil War-era trains. Additional versions of the speech appeared in newspapers of the era, feeding modern-day confusion about the authoritative text.
http://www.abrahamlincolnonline.org/lincoln/speeches/gettysburg.htm
Central Texas Food Bank
Repeating this call, as the food bank, and more importantly the people it feeds, needs your help and support.  C'mon folks, this is a no-brainer.
https://www.centraltexasfoodbank.org/
If you aren't in Austin, please donate to the food bank in your town or region.
Gratitude
I am counting on Texas and Iowa State playing on November 27.  But just in case that game is re-scheduled, I want to wish each of you a blessed Thanksgiving.
For all of the trials and tribulations of 2020, we still live in the greatest country in the world, a country founded, under God, on the notion that all are created equal.  Founded to be governed by humans, but ruled by laws.  A country created for its people to be loyal to a system of ideas and values.  Not to a king or a tribe or a place, but to this brilliant experiment of an idea of what a new form of government might be.  I am grateful for those who crafted the Constitution, which is a product of humans and thus not perfect, but far, far better than any alternative the world has ever seen.  I am grateful for those visionaries who insisted on our Bill of Rights to make sure that this really would be a government that must respect and preserve individual rights and freedoms, and thus allows us to still be of the people, by the people, and for the people.
Happy Thanksgiving.  Here's Ray Charles singing America the Beautiful, from the Dick Cavett Show, September 18, 1972.  1972.
God Bless Texas
God Bless America
Tim Taylor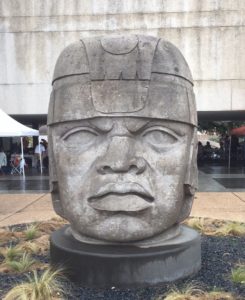 Tailgating before Home Football Games
The Juan Heisman Tailgate
Lot 38, East of Sid Richardson Hall.
HOOK EM HORNS!!
© Timothy C. Taylor, Sr. 2020.  All Rights Reserved (as to original material).
On Twitter:  @tctayloratx
On LinkedIn:  www.linkedin.com/in/tctatx
On Instagram:  @tctayloratx
On Facebook:  www.Facebook.com/Tim.C.Taylor
and:  www.Facebook.com/Juan.Heisman
You can contact me by mail:
Tim Taylor
P.O. Box 5371
Austin, Texas  78763-5371