Good Morning Longhorn Fans!
Rice Owls vs. Texas Longhorns
The 97th game between Rice and Texas will kick off at Darrell K Royal – Texas Memorial Stadium Saturday afternoon under a blazing sun about 2:30 p.m.  To say that Fox Sports is on my $#it List would be putting it kindly.  Just stupid.  Anyway, Fox is sending Jason Benetti, Brock Huard, and Allison Williams to Austin to call the game.  I can't wait to get away from Fox Sports and this BS.  On the Radio with the Voice of the Longhorns, Craig Way, who will be joined by Roger Wallace with analysis and Will Matthews on the sidelines.
Texas leads the series 74-21-1, a rivalry that began in 1914, just 2 years after the William Marsh Rice Institute for the Advancement of Literature, Science, and Art was established.  Rice beat Texas the year I was born (1960), 7-0.  Rice upset Texas 20-17 in 1965.  Rice won 19-17 in 1994.  Texas has won 43 of the last 44 games played (thanks a lot Mackovic).  Except for that 1994 loss, Texas has won every football game played with Rice since I graduated from kindergarten at St. Andrew's Episcopal Church in Tyler (my teacher was Miss Harriett, mother of Shirley McPhail of Austin dance studio fame) and I moved on to first grade at Andy Woods Elementary.
Rice plays in the American Athletic Conference now, moving "up" from Conference USA with the domino effect of Houston, Cincinnati, and Central Florida leaving C-USA to join the Big 12 in the wake of Texas and OU's impending upgrade to the Southeastern Conference.  Also joining the American this season are UAB, FAU, UNC Charlotte, North Texas, and The University of Texas at San Antonio.  Rice's win over/under projection for 2023 is 4.5.  Looking at their schedule, I would go on and bet the under if you are itching to gamble money on Rice's expected season.
Looking at the game, one of the big story lines is that this will be Rice quarterback JT (Jonathan Tyler) Daniels' third start at DKR Texas Memorial Stadium for his third different team.  Daniels is 0-2, with 37-14 loss to the Horns in 2018, when he was a Southern Cal Trojan, and a 38-20 loss last year when Daniels was a Mountaineer.  Bear in mind that in between Los Angeles and Morgantown, Daniels was at the University of Georgia.  So four schools in four states in six years of college football, a career where this kid has worked through and overcome injury after injury.  Per one source, JT is the highest-rated recruit to ever play for the Rice Owls; that was his rating (No. 1 in Rivals) when he was coming out of Mater Dei HS in Santa Ana, California (where among other things he was Gatorade Football Player of the Year and led the Monarchs to a national championship as a Junior), before going to USC in 2018.  Through this long and twisting road, Daniels has thrown for 6,946 yards and 45 touchdowns (and 25 interceptions).  Interesting tidbit from Paul Wadlington's preview:  JTD is minus 295 yards rushing for his career.  We need to blitz early and often.
More on the teams and matchup below.
Texas is favored by 35.5, and the over/under is 58.5.  Horns to cover.  And the over.
"But why, some say, the moon?  … Why does Rice play Texas?"  President John F. Kennedy, 1962, in Houston.
My thanks to John Bianco and the rest of the Texas communications staff for re-publishing this great article about Rice and Texas from the late Bill Little.  For those of you to young to have regularly read Bill's writings, enjoy.
Bill Little commentary: Passing through history – University of Texas Athletics (texassports.com)
College Football Preview at The Headliners Club
One of my favorite events each August is the College Football Preview quarterback by my good friend, Mr. Radio, Ed Clements.  Ed was joined this year by Kirk Bohls of the Austin American-Statesman and Bob Ballou of KEYE TV here in Austin.  Amazing fact:  This is Kirk's 50th year at the Statesman (and he was on The Daily Texas staff while at UT), this is Ed's 34th year on radio in Austin, and Bob Ballou has been with CBS Austin since 2007.  Over one hundred combined years of sports journalism in Austin, Texas.  We missed Cedric Golden this year, but hope to have him back next August as we preview the first season for Texas in the Southeastern Conference.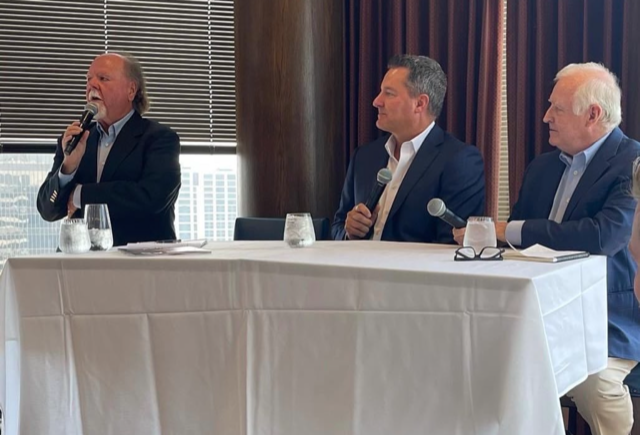 All three of our experts are extremely bullish on Texas.  All have Texas with double digit wins. All think Texas can or will win the Big 12 this year.  All of them think Texas will be in the College Football Playoffs.  Bob Ballou believes the Longhorns are going to win it all.  Kirk Bohls thinks the Texas wide receiver room is one of the three best in the country.  Folks, these are not burnt orange kool-aid mixers like me.  These are brilliant, experienced sports journalists.
I want to thank Ed again for organizing and leading the great discussion and thank Kirk and Bob for being there.  Largest crowd for a lunch program at The Headliners Club ever.  And for good reason. These guys were great.  And we had some really important people there.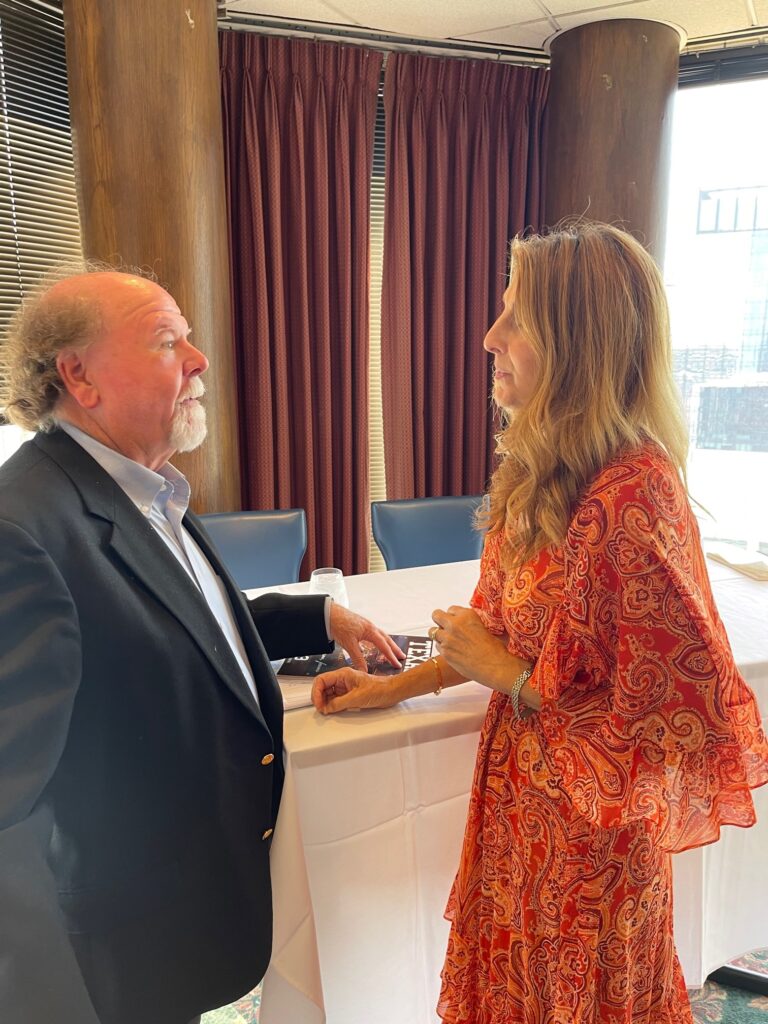 The 2023 Texas Longhorns
Last week, I took a look at the loaded Texas offense.  This week, our much-improved defense.  This is not nearly in depth as this team deserves, but I have actually had to do legal work tonight and put this off until pretty late Thursday night.  I have included below links for Paul Wadlington's 2023 Longhorn Football Prospectus, and he has a most excellent section on the defense.  If you want more, I think that is your spot.  Also, just to make you happy, Rod Babers thinks this is going to be a really good Texas defense.  And he knows a thing or two about good defense.
Defensive Line:  We have some very large men.  I will start with one of my favorites, T'Vondre Sweat (No. 93, 6-4, 362, Senior), who will have a lot of responsibility anchoring the D line.  At his size, he can do that.  I expect a big season for him as he works hard to assure a decent position in the NFL draft next year.  I think big Alfred Collins (No. 95, 6-5, 317, Senior) at defensive tackle has really big year ahead of him.   Byron Murphy II (N. 90, 6-1, 308 Junior) will be playing a lot. Actually, I expect almost all the defensive linemen (and edge guys, below) will see some action on Saturday, given the weather conditions.  Other guys I expect to see are Vernon Broughton, Colton Vasek, and Trill Carter.
Edge.  I have enjoyed seeing how this has essentially become a skill position.  We have some good ones.  Barryn Sorrell (No. 88, 6-4, 261, Junior) is widely considered to be one of the better players on the defensive side of the ball.  Expect him to have a big year and start at the Jack End.  Ethan Burke (No. 91, 6-6, 257, Sophomore) is a Westlake Chap, and I am impressed that so many are projecting him to start as the Buck End.  The kid must have a hell of a work ethic.  Good.  That wins football games.  I think a third edge guy we will see a lot is Justice Finkley (No. 1, 6-2, 250, Sophomore).  Good ballplayer.  Other names to watch and try and pronounce are J'Mond Tapp and Jaray Bledsoe.
Linebackers.  As I love great tight ends on offense, I love great linebackers on defense.  Yes, I like watching great battles on the line and great defensive backs cover and break-up passes and intercept balls.  But I really love watching linebackers do all of that from the middle of the defense.  Texas uses the Mike, Will, and Sam position scheme.  Mike is the middle linebacker, Sam is the strongside linebacker, Will is the weakside. Texas is blessed to have a great corps this year, led by senior Jaylan Ford (No. 41, 6-3, 242) at the Mike position.  Ford is on pre-season watch lists, and he can do it all.  Very smart football player with good instincts and skills.  He knows how to implement all three for maximum effect and results.  Anthony Hill, Jr. (No. 0, 6-3, 234, Freshman), very well might start at Sam.  Wadlington notes that Hill was "the talk of the offseason for thinking fans."  That alone tells you how high the ceiling is for Anthony Hill.  He should be a standout with Ford at LB.  David Gbenda (No. 33, 6 foot, 225, Senior) is the other expected starter, at Will.  David had some good games last year.  He needs to have 12 good games between now and December 1 this year.  Other guys to watch are Jett Bush and S'Maje Burrell.
DBU.  For all the "Texas Back" jokes and all the pundits poking fun at Longhorn Nation about "is Texas back?",  and so on, I have long thought that Texas will not truly be back until Texas is back with a legitimate claim to the DBU title.  As longtime readers know, I long for the days when there were repeated standing ovations at DKR-TMS for the Texas defense as they forced a three and out.  I don't know that stats, but I am guessing a whole lot of three and outs result from a good third down play by a defensive back breaking up a pass or safety blitz or a nickel up in run support smelling out the fancy play to get a back through an unexpected hole.  May 2023 be that year.  We are loaded with seniors who are finally playing under the same scheme from the prior year. This alone will pay dividends.  And we have depth.
Jerrin Thompson (No. 28, 6 foot, 191, Senior from Lufkin) should be starting at free safety. Jalen Catalon (No. 11, 5-10, 202, Senior transfer from a school in Fayetteville) will probably start at the other safety.  Jahdae Barron (No. 23, 5-11, 192, Senior) will be at the Star position.  Ball hawk, whether a pass or run.  Backing them up at safety will include Kitan Crawford (No. 21, 5-11, 200, Senior from Tyler, Texas), Derek Williams (No. 3, 6-2, 191, Freshman), Jaylan Guilbeau (No. 13, 6 foot, 180, Sophomore), Austin Jordan, and Warren Robertson.
Terrance Brooks (No. 8, 6 foot, 200, sophomore) at cornerback, and he is the only underclassman who will be starting in the backfield.  He is that good.  The other corner is Ryan Watts (No. 6, 6-3, 206, senior).  Backing those guys up at corner will be Gavin Holmes (No. 9, 5-11, 177, Junior), a transfer from Wake Forest, Malik Muhammad (No. 5, 6 foot, 181, freshman), and X'Avion Brice (No. 14, 6-1, 183, RS Freshman).
Special teams will be, I hope, very consistent and provide what a championship football team needs:  Don't make mistakes defending punts and kick-offs and when receiving kicks (like penalties that give the other team 15 yards or more for free depending on when and where the penalty occurs), which can have a huge [maybe game-deciding] influence on field position.  Punt really well for the right situation:  need a long boomer, do it; need a short one to pin the other team inside the 10, execute it;  just need a decent punt but with a long of hang time, kick it high.  Make field goals, and block a few along the way.  Burt Auburn is back as our place kicker, Will Stone is backing him up and kicking off, and our punter is Ryan Sanborn.  Expect to see Xavier Worthy, Jordan Whittington, and Keilan Robinson returning punts and kicks, and I think we will see some point production in our return game this year.
The 2023 Texas Coaching Staff
I have been to two college preview lunches, read a bunch, and listened to a lot of football savvy friends.  The wild card, in the view of many, on Texas winning the conference and getting in the College Football Playoffs is our coaching.  I don't think anyone is criticizing, but moreover they think this is a group of really good, very talented, and super athletic football players.  How far and how high they go will very likely be determined by how well they are coached, especially in games.  Trust me, I am a believer in Steve Sarkisian, and I think this is an exceptional staff.  But the difference between an 11-1 or even 12-0 regular season and big post-season and an 8-4 or god forbid worse regular season will be the coaches.
Steve Sarkisian is a good man, a good football coach, and I really, really want him to succeed, especially this year.
Jeff Banks is back as Assistant Head Coach, and he has special teams and (appropriately) tight ends.  A critical role for the success of this team beyond 9-3.
Pete Kwiatkowski back as DC and will coach the outside linebackers.  We need it this year PK.  Big bad Bo Davis coaching the defensive line. Jeff Choate is Co-Defensive Coordinator and coaching inside linebackers.  Terry Joseph is Defensive Passing Game Coordinator and coaches the secondary.  Blake Gideon has the safeties.
Kyle Flood has the title of Offensive Coordinator and coaches the offensive line. This may be his best year ever.  I hope so.  AJ Milwee is Co-Offensive Coordinator and coaches the quarterbacks with Sark. Chris Jackson is Passing Game Coordinator and coaches wide receivers.  Tashard Choice is coaching running backs, and he has two guys playing on Sundays this fall who were pretty good last year.
Owls vs. Longhorns
For all we might want to think that Texas is going to come out of the tunnel in the South Endzone and dominate from first whistle to 00:00 on the clock after four quarters, destroying the Rice Owls by 40 points, it is still a football game between two FBS college football programs with good players and good coaches.  And it is the first game of a season, and neither team has faced opponents on the other side of the ball who sing a different fight song.
But we are probably right about dominating and destroying and winning by at least 40 points.  Texas should, and better, win this easily.
This is Rice.  They are smart players.  Coach Mike Bloomgreen is in his 6th season at Rice and is 16-39.  He is from the David Shaw school of smart football.  But Stanford has historically been a competitive Power 5 football program.  Rice has not been close to that description in my lifetime.
JT Daniels is discussed above.  He is a skilled athlete who has had one healthy season in his 5 year college career.  He has talent, a high football IQ, and a lot of experience.  Don't discount that.  But if he couldn't win here with USC, much less WVU, he isn't winning here as a Rice Owl.
I think their other best player is Luke McCaffrey.  58 receptions for 723 yards (12.47 average) and 6 touchdowns last year.  Very good slot receiver.  He will be a top target for JTD, and the Texas defense will need to know where McCaffrey is all the time.  He has great football intellect and genes, brother is Christian who is one of the better all-around football players we have seen in the last few years. Tight end Jack Bradley had 28 catches last year for 260 yards.  He's a big man and a good receiver.  UCLA transfer Matt Sykes may help, but he hasn't really been that good.
Their running backs are mediocre.  The one thing I like is that their offense uses a fullback. Will be interesting to see that.
O Line 101st in nation in 2022 in sacks.  They are not good.  Between our improved defensive line, more experience, and what should be a very aggressive defensive scheme, my guess is that Mr. Daniels will be hurried often and sacked regularly. Translating the good penetration we saw in 2022 (very high rank in QB hurries) into sacks in 2023 is going to be a key to the success of this Texas defensive.  I am hoping our pass coverage will be better too, thus contributing to some coverage sacks.
I gave an overview last week of how good this offense might be.  Since then I have heard even more good reports about CJ Baxter.  Is Baxter the next great Texas freshman phenom at running back?
As you know, I normally don't start looking at statistics very closely until the third or fourth game of the season, at the earliest.  As people in the investments business are taught to say, "past performance is not indicative of future results".  [SEC Rule 156]
But last season, Rice's defense achieved these results:
121st in Scoring Defense, allowing 34.2 points per game
104th in Rushing Defense, allowing 181.8 yards per game (in fairness, I should note Texas Agricultural & Mechanical was ranked 123, 209 ypg)
76th in Total Defense, 390.4 ypg
Sort of an aside, but last year in passing defense, here are some of the rankings:
1, Texas Agricultural & Mechanical, 156.2 ypg
2, Air Force, 159.1 ypg
3, Army, 160.0 ypg
17, Alabama, 187.8 ypg.
38, Rice, 208.6 ypg.
53, Georgia, 219.7 ypg
90, Texas, 242.7 ypg
97, Texas Christian, 249.3 ypg
131, DFL, Arkansas, 294.7 ypg
The Rice defense has a bit different scheme.  A key is their "rush backer", an outside linebacker designed to support run defense and pass rush.  The other odd one is the "viper", who is part linebacker, part defensive back.  I am sure this scheme would be effective with Power 5 upper tier school athletes. Unfortunately for Rice, they don't have many of those guys.  Their rush defense is bad and their pass defense is bad.  Sark will use some offensive series to see if certain plays or personnel packages work, and as a result, we will have some possessions where we don't score.  But I am willing to bet that if we took our ten or fifteen best plays, both in terms of how we have executed in practice and who is touching the ball, and just ran them over and over, and then took the best of those in the second half, Texas would score on every single possession.  But that isn't what games like this are for – to see how many points we can score.  No, we want to get game time experience, test plays, formations, personnel combinations, etc.  See who can do what in a real game, and get ready to go to Tuscaloosa and Shock the Nation.
TCT Prediction:  Texas 55, Rice 10
I will add this note to my prediction.  I really think that if this Texas offense decided to truly go all gas and no brakes for 60 minutes, the final would be more like 63-3 or 70-7.  But I aver that after a comfortable 5-6 touchdown lead early in the third quarter, we will start letting a lot of kids have their chance to play in front of their families and friends.  Which is fine
Official Preview:
https://texassports.com/news/2023/8/28/no-11-12-football-preview-rice.aspx
Game Notes:
https://texassports.com/documents/2023/8/27/TexasFB23GameNotes_01Rice.pdf
Good preview from Burnt Orange Nation:
Texas vs. Rice preview: Experienced Owls look to hang with the Horns – Burnt Orange Nation
Texas Homer's Preview.  Always appreciate his insight, and I like how for games like this he factors the opposing team's stats and ratings into where they would rank in the Big 12.  A bit geeky, but cool.
Paul Wadlington on Inside Texas ($)
2023 Rice Football Preview – On3
College Football News:
Texas vs Rice Prediction Game Preview – College Football News | College Football Predictions, Analysis and Updates
The statistical comparison from the Texas Game Notes: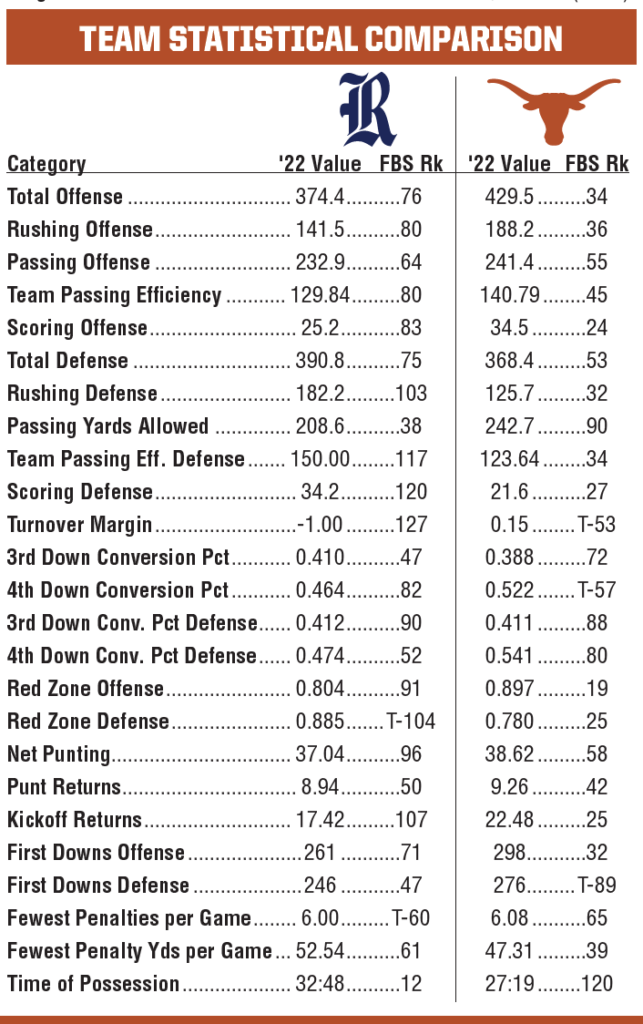 Derrick Johnson
One of the all-time great Longhorns is Derrick Johnson.  Derrick Johnson is going in the College Football Hall of Fame.  From the Texas Sports article:
A two-time First Team All-American, consensus in 2003 and unanimous in 2004, Johnson put together a career for the ages, claiming the Butkus Award as the nation's top linebacker and the Bronko Nagurski Trophy as nation's top defender in 2004. He finished 12th in Heisman Trophy voting and as a finalist for the Bednarik, Lombardi and Lott IMPACT awards in 2004. His nine forced fumbles that season place him in a tie for No. 1 in NCAA history for a single season. He was also named the 2004 Big 12 Defensive Player of the Year and 2004 Big 12 Male Athlete of the Year. In 2003, he became the Longhorns' first consensus First Team All-America linebacker since 1983; was one of three finalists for the Butkus Award; and was named the team MVP. In 2001, he was tabbed the Sporting News National Freshman of the Year, a First-Team Freshman All-American and Big 12 Co-Defensive Freshman of the Year.
I wish I had a recording of Rod Babers and Will Matthews talking about Derrick at the RBI Austin – Texas football preview lunch a couple of weeks ago.  I was laughing, hard, at how they described how incredibly good Derrick Johnson was from the moment he stepped on The Forty Acres.  My best summary of my recollection:  some guys just don't have to be coached.  "The coaches start explaining what you are supposed to do, and they blow the whistle, and then DJ goes and does what he does, and it is better than what the coaches are trying to coach. So just do your thing Derrick."  A truly natural, gifted athlete and football player.
https://texassports.com/news/2023/8/30/football-derrick-johnson-set-for-sept-2-nff-hall-of-fame-on-campus-salute-presented-by-fidelity-investments.aspx
What's really cool is that Derrick Johnson is back on campus, back with the team, just volunteering and helping the defensive players.  Having a great person and great player like that here helping mentor and coach can really make a big difference.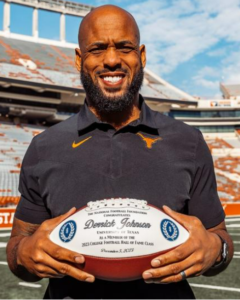 From TexasSports.com
The Polls
The polls were not updated after last weekend's amuse bouche games.
AP Top 25:  Georgia, Michigan, The Ohio State University TM, Alabama, Louisiana State, Southern Cal, PSU, Florida State, Clemson, Washington, and Texas at No. 11.  Notre Dame at 13, K State at 16, Texas Christian at 17, Land Thieves at 20, North Carolina at 21, Ole Miss at 22, Texas Agricultural & Mechanical at 23, and Tulane pre-season ranked at No. 24.  Dang.
AFCA Coaches Poll:  Georgia, Michigan, Bama, Buckeyes, Bayou Bengals, Men of Troy, PSU, FSU, Clemson, Tennessee.  Texas at No. 12.  L'Université de Notre Dame du Lac at No. 13.  Texas Christian 16, K State 17, Land Thieves 19, Mack & the Heels at 20, Hotty Toddy at 22, South Plains Aggies at 24, and Texas Agricultural & Mechanical at 25.
2023 Longhorn Football Prospectus:  Thinking Texas Football
 I had a nice exchange with the great Paul Wadlington after last week's newsletter.  He wanted me to share with you that you can also get it on Apple and Amazon, including a print edition.  Again, I highly recommend it.
2023 Longhorn Football Prospectus: Thinking Texas Football (smashwords.com)
https://sites.google.com/view/the-2023-burnt-orange-bible/home
Juan Heisman Tailgate:  Rice
We are back and ready to roll.  Hunter Wilcox and the Early Crew will be there extra early, and we should have everything ready by the time Gus Clark starts playing below Juan on the LBJ lawn at 11:00.  By the time Pat Green cranks it up around 12:30, we should be well underway, despite the heat.  And because of the weather, we are not planning on a heavy food line-up.  Some sandwiches and chips mainly.  When it comes to alcohol, we will bring our full bore A Game as we always do.
Plenty of Tito's Handmade Vodka.  We are grateful for the sponsorship and support of one of Austin's great success stories.  Plenty of mixers for a cool and refreshing cocktail.

Texas Beer Company plans to be there, and they will be pouring some great craft beers.  I recommend the Wild Kolsch on a hot summer day.
Lots of cold beer thanks to our new partner Twin Liquors and the support of my longtime good friend David Jabour.  Plenty of Coors Banquet Beer, Miller Lite, Coors Light, Modelo, and Corona.

I have offered the explanation of the origination of "Juan Heisman" several times before, along with a brief history of the San Lorenzo colossal Olmec head, the Olmec civilization, etc.  It continues to fascinate me.  Rather than re-write that for this season, I found this 8 minute video with great explanations of Juan's history. Your will recognize Juan's original in the video.
Rice University
Rice University came about with the tragedy that befell a Massachusetts businessman named William Marsh Rice, who made his fortune in cotton trading, railroad development, and real estate (of course) here in Texas.  In 1891, Rice had decided to charter a school in Houston which would be tuition free and which would be endowed and funded upon his death.  Mr. Rice met an untimely end, when his valet found him dead one morning in September 1900.  A New York City lawyer had conspired with Rice's valet to murder him.  He got caught because he misspelled his name or something on the forged check, and then the shyster claimed that Rice had changed his will and left most of the Rice estate to him.  Mr. Rice's friend and personal lawyer in Houston, James A. Baker, Sr., helped uncover the fake will and eventually Rice's bequest was in place.  Baker helped guide Rice's estate, worth $4.6 million in 1904 (close to $158 million today), to its intended purposes, and the Rice Institute was founded.  In 1907, the Board of Trustees selected Edgar Odell Lovett to lead the Rice Institute, and he was inaugurated as first president of Rice on October 12, 1912.  As we know 111 years later, Mr. Baker's good legal work here (and in many other ways) helped shape the City of Houston, and Rice University is one of the finest and most respected universities in the world.
Rice's more famous alumni include Howard Hughes, Karrie and Tim League (founders of Austin's Alamo Drafthouse Cinema chain), William P. Hobby, Jr., George P. Bush, Glenn Youngkin, Larry McMurtry, and Lance Berkman.
I have a very personal connection to Rice which I shared many years ago, and I wanted to include an abbreviated version this year.  My "uncle" Burns Roensch attended Rice in its early years.  Burns wasn't really my uncle, but my maternal grandmother's first cousin.  He was just Uncle Burns to me.  My first memory of him is when my family went to San Antonio, which was long his home, for the Hemisfair in 1968 (for those too young to remember, this was the 1968 World's Fair, and a world's fair was a really big deal; perhaps a topic for the future, as I would love to write about the world's fair in 1893, the World's Columbian Exposition).  Uncle Burns was a brilliant man and gifted architect.  When I was in law school, he drove up to Austin from San Antonio a couple of times and then rode with me to Tyler for holidays, mainly Thanksgiving.  Those four hour car trips were wonderful, as he told me stories of his life.  What I would give to take a couple of those trips with him again and record those stories.  My Uncle Burns was accepted to one of the early classes of the Rice Institute, when it was still tuition-free, and he studied architecture.
I found this of interest when trying to do some Roensch research.  It was the "Preliminary Announcements for the Academic Year" 1923.
https://scholarship.rice.edu/bitstream/handle/1911/36003/riceuniversityge192324hous.pdf?sequence=1
The Board of Trustees included James Addison Baker, Chairman, and Benjamin Botts Rice, Secretary-Treasurer.   After looking through it, I realized is what we called the "catalogue" when I was in college.  There is an Edward Burns Roensch and Adele Roensch, both listed as Freshmen.  Max Roensch, brother of Burns, is listed as a sophomore.  Max Roensch went on to be a distinguished and awarded engineer with Chrysler and later General Motors.
http://texashistory.unt.edu/ark:/67531/metapth230314/m1/1/
I can't recall, but I think Adele was a cousin of Burns and Max.  I found the Announcements for 1926-27, and there are Burns and Adele again, both listed on page 135 as graduates.  June 6, 1926.
Adele would go on to marry fellow Rice alum, Oren Arnold.  Oren Arnold was a highly regarded author. Perhaps more on Oren Arnold someday.
Back to Uncle Burns.  Burns was an amazing guy.  It seems he designed, at a young age, an important building across from the Rice Campus, assuming I have the right Burns Roensch.  26 Sunset Road was billed as the first co-operative apartment skyscraper in the South.
https://scholarship.rice.edu/bitstream/handle/1911/65312/thr19310313.pdf?sequence=1
Although the research I did years ago is no longer on the web where it was, I am certain Burns also designed the home at 10 Courtlandt Place in Houston, known as the Kirkland House.  I suspect many of you who are from Houston or live there now know Courtland Place.  Some incredible homes.
City of Houston – Historic Preservation Manual – Historic District – Courtlandt Place – History (houstontx.gov)
Burns once told me that in the 1950's, he had a connection with the president of Brazil or someone in his administration.  Burns consulted with the Brazilian government on the creation of Brasilia (or so I inferred), the now capital which is on the high side of famous architectural endeavors.  He also said that Brazil wanted to become a state of the United States of America.  I have no idea if there is much truth to that, but it has always fascinated me.  Also reminds me to do a Jobim & Getz/Gilberto music selection sometime.
Thanks for reading.  I have such great memories of my Uncle Burns.  For you younger folks out there, I encourage you to take the time and talk with your parents and older relatives.   Record it or write it down.  You never know when you may wish you could remember some of your family's history and stories to share with the generations that come after you.
Washington & Lee University
The Generals played their first football game in 1873, a 4-2 win over Virginia Military Institute.  There is some indication in the history of sports in the Commonwealth of Virginia that suggests that W&L and UVA played a game in 1871, but no records were kept.  W&L would not return to the gridiron, which wasn't yet called the gridiron, until 1890.  They played every season until the war (no seasons in 1943-45).  They were really good in the early 20th century.  From 1912-1915, the Generals went 32-3-1, including an undefeated season and a South Atlantic Intercollegiate Athletic Association conference title in 1914  They played against Wyoming in the 1951 Gator Bowl, having won the SoCon and finishing 18th in the Associated Press poll.  In 1954, the program was dropped as W&L would transition to what they then called "amateur" collegiate sports (i.e., no athletic scholarships, and they thought it wasn't still amateur in 1954 because athletes were getting scholarships for playing a sport!).  Football returned in 1955.  As a Division III school, the Generals have won the Old Dominion Athletic Conference 8 times, including 1981 (my senior year; I sat in the stands watching the Generals play, a team that included Mike Pressler, also an All-American lacrosse player who would go on to coach at Duke [shamefully treated there] and then bring the Bryant Bears lacrosse program to national prominence a few years ago), 1985, and 6 titles since 2006.
W&L was a big-time player in southern football and was in fact a founding member of the Southern Conference in 1921, along with Alabama, Auburn, Georgia, Georgia Tech, Kentucky, Mississippi A&M, Tennessee, Virginia, Clemson, North Carolina, North Carolina State, Maryland, and Virginia Tech.  The next year, Florida, Louisiana State, Ole Miss, Tulane, Vanderbilt, and South Carolina joined, forming what would be a Super Conference today.  You may know where this heading.  In 1933, Alabama, Auburn, Florida, Georgia, Georgia Tech, Kentucky, Louisiana State, Mississippi A&M (now State), Ole Miss, Tennessee, Tulane, and Vanderbilt would leave to form the Southeastern Conference, to be joined the following year by Sewanee (who also left the Southern to join the SEC).  As you have probably surmised, this will be topic in August 2024.
Back to Washington & Lee.  The Generals' 2023 campaign begins this Saturday at Wilson Field, as the No. 25 Salisbury University Sea Gulls come to Lexington.  1:00 p.m., Shenandoah Valley time.  The Sea Gulls won their conference last year (the New Jersey Athletic Conference).  A rushing team like W&L, Salisbury was third in the nation last year with 325 yards per game; W&L was sixth with 273.2 yards per game.
The Generals have a tough first test, but hoping for a big win.
Game program:
Football Program – Washington and Lee University (generalssports.com)
The 2023 Generals roster includes a bunch of Texans: team captain and quarterback Stephen Murrin, a Senior from Fort Worth Country Day; Cameron Reed, senior and slot back from The Woodlands; Harrison Donovan (5-11, 265) offensive lineman from Stephen F. Austin High School, a Loyal Forever Maroon and son of good friends Jacy and John Donovan; Marlin Reeves (6-3, 255), junior offensive lineman from Trinity School in Cushing; Tommy Holstead (6-6, 285), junior offensive lineman from Kinkaid in Houston; Cailen Graham, (6-3, 285), sophomore offensive lineman from Episcopal in Houston; Mitchell Crow, sophomore defensive back from Lake Hill Prep in Dallas; Josh Garcia, wide receiver and sophomore from Stephen F. Austin High; Teddy Sparrow, freshman utility offensive skill player (RB/TE/WR) from Dallas Episcopal; Luke Noack, freshman defensive lineman from St. Mark's in Dallas; Blair Brennan, freshman wide receiver from Episcopal in Dallas; and Gabe Joyner, freshman defensive back from Lovejoy in Fairview.  Apologies if I missed anyone.
Season Preview:
2023 Football Season Preview – Washington and Lee University (generalssports.com)
Big XII – Week One, Second Weekend
Just starting to write about the new Big XII is weird.  Really interesting to begin to read about these teams.  We have of course played them all before, but being in the same family with them is odd.  Anyway, here we go.
Thursday night, the Central Florida Golden Knights took on the Kent State Golden Flashes at FBC Mortgage Stadium in Orlando.  Wasn't close, 56-6.  UCF scored 14 in every quarter.
Missouri State vs. Kansas, Friday night at 7:00 p.m. on BIG12 | ESPN+.  No line. Pay TV.
The rest of games are all on Saturday, and some good ones.
Colorado at No. 17 Texas Christian, 11:00 a.m. on FOX.  Of course the Prime Time era in Boulder begins at 11:00 o'clock in the morning in Fort Worth.  We all know how good Texas Christian was last year and how good they might be this year.  Vegas thinks they will be.  Horned Frogs favored by 20.5.  Temperature is supposed to hit 100; take the over on that.
Arkansas State at No. 20 Oklahoma, 11:00 a.m. on ESPN.  Nice tune up for the Land Thieves, who are favored by 35.5.
Northern Iowa at Iowa State, 1:00 p.m. on BIG12 | ESPN+.  No line, and not sure if that is because they think the Cyclones are going to whup up the Panthers, because Vegas isn't setting lines for Iowa State because of the gambling scandal, or because they don't know who is going to jog on the field at Jack Trice Stadium.  Probably A, but maybe "D, all of the above".
Eastern Kentucky at Cincinnati, 2:30 p.m. on BIG12 | ESPN+ from Nippert Stadium in Cincinnati.  No line.
Southeast Missouri State at No. 16 Kansas State, 6:00 p.m. on BIG12 | ESPN+.  No line.
Texas State at Baylor, 6:00 p.m. on BIG12 | ESPN+.  I bet Texas State ends up in the Big 12 at some point, or whatever succeeds the football big 12 in the second tier of college football.  Baylor favored by 27.5, and I continue to have a feeling that Baylor is going to be a lot better than people are expecting.
UT San Antonio at Houston, 6:00 p.m. on FS1. Good for the Roadrunners.  As noted, new members of the American Athletic Association, a rapid ascent from their first year as an independent in 2011, to a year in the WAC in 2012, to a 10 year run in C-USA.  Jeff Traylor is making things happen in the 210.  UTSA favored by 2.0 on the road against the Cougars.  Go birds!
Central Arkansas at Oklahoma State, 6:00 p.m. on BIG12 | ESPN+.  Three conference games at the same time all on the World Wide Leaders streaming platform ought to tell you a lot about where the game is heading, and it is not just to your smartphone.
West Virginia at No. 7 Penn State, 6:30 p.m. on NBC.  This is actually going to be a good game to watch a bit of, and I will even be pulling for the Mountaineers.  I won't watch a lot, because the Nittany Lions should be in cruise control by halftime, but this is pretty good rivalry game for Week 1.  60th meeting between the programs, with PSU leading the series 48-9-2.  Nittany Lions favored by 20.5.
Texas Technical at Wyoming, 6:30 p.m. on CBS.  Big 12 Commissioner Yormark's favorite team gets a prime time slot on the Columbia Broadcasting System.  South Plains Aggies favored by 14.5.  We know where Brett's money is!
Sam Houston at Brigham Young, 9:15 p.m. on FS1.  The Cougars are of course favored, but don't forget the Bearkats won the FCS National Championship in 2020.  But this is their first year in the FBS, having joined C-USA.  Might be a bit of an adjustment.  Cougars favored by 20 at home in LaVell Edwards Stadium.
Top 25 – Week One, Second Weekend
I enjoyed watching No. 14 Utah and Florida play Thursday night as I pounded this keyboard.  The Utes were narrow 4 point home favorites.  Scored on the first play, 70 yard bomb.  Gators went down 24-11.  And Utah did not have Cam Rising.
Saturday
East Carolina at No. 2 Michigan, 11:00 a.m. on Peacock.  Big Blue has seen some crazy disappointments over the years in the Big House, but this will not be one of them.  Wolverines favored by 36.
Virginia at No. 12 Tennessee, 11:00 a.m. on ABC.  Wahoos are 4 touchdown underdogs to the Volunteers, but hoping for a good game.  Go Hoos!
Utah State at No. 25 Iowa, 11:00 a.m. on FS1. The Mormon Aggies will have a tough time against a decent Hawkeyes team.  Iowa favored by 23.5.
No. 22 Ole Miss opens at home at Vaught-Hemingway Stadium with Mercer, who actually has a win under the belt.  1:00 p.m. on ESPN+ / SECN+.  Rebels should roll.  Hotty Toddy!
Portland State at No. 15 Oregon, 2:00 p.m. on PAC12 Network. No line.  Ducks will crush the Vikings.
No. 3 Ohio State at Indiana, 2:30 p.m. on CBS.  Buckeyes heavy 30 point road favorites.
Boise State at No. 10 Washington, 2:30 p.m. on ABC.  Huskies favored by 14.
Tennessee State at No. 13 Notre Dame, 2:30 p.m. on NBC.  Irish will be 2-0.
Buffalo at No. 19 Wisconsin, 2:30 p.m. on FS1.  Badgers big home favorites, 28 points.
UT Martin at No. 1 Georgia.  5:00 p.m. ESPN+ / SECN+.  How ugly will this get? So ugly the nation's top ranked team is playing on the streaming platform.
Nevada at No. 5 Southern Cal, 5:30 p.m. on PAC12.  Trojans favored by 38.  Fight On.  Have fun Art!
New Mexico at No. 23 Texas Agricultural & Mechanical, 6:00 p.m. on ESPN.  Should be an easy one for the aggies.  Favored by 39 at Kyle Field.
Middle Tennessee at No. 4 Alabama, 6:30 p.m. on the SEC Network.  Crimson Tide favored by 39.
No. 21 North Carolina at South Carolina, 6:30 p.m. on ABC.  USC is the home team but they are playing at Bank of America Stadium in Charlotte.  This might be one of the better games of the weekend.  Mack and his Tarheels favored by just 2.5.  Good luck Mack!
South Alabama at No. 24 Tulane, 7:00 p.m. on ESPNU.  This is on broadcast and Georgia is being streamed. Strange.  Green Wave favored by 6.5.
Sunday
No. 19 Oregon State at San Jose State, 2:30 p.m. on CBS.
Best game of the weekend not in Austin:
No. 5 Louisiana State at No. 8 Florida State, 6:30 p.m. on ABC.  Playing in Orlando in the Camping World Kickoff.  Huge game.  Tigers of course will be good.  Many think the Seminoles are back.  Bayou Bengals favored by 2 in the Sunshine State.
I love Labor Day Weekend
Monday
No. 9 Clemson at Duke, 7:00 p.m. on ESPN.  Clemson only favored by 13.  Line has moved around a lot.
Week One, Second Weekend:  Service Academies
Robert Morris at Air Force, 12:00 noon.  No line, good luck Falcons.
Army at Louisiana Monroe, 6:00 p.m. on the NFL Network.  Black Knights favored by 8.5.  Go Army!
Navy has shore leave after returning from the unsuccessful campaign in Dublin.
SEC – Week One, Second Weekend
Ball State at Kentucky, 11:00 a.m. on the SEC Network.
Western Carolina at Arkansas, 12:00 noon on ESPN+ / SECN+.  I have never rooted for the Western Carolina Catamounts.  Until now.
U Mass at Auburn, 2:30 p.m. on ESPN.  War Eagle.
Alabama A&M at Vanderbilt, 6:00 p.m. on ESPN+ / SECN.
Week One, Second Weekend:  Other Games of Interest
Boy, with every Top 25 team playing an unranked team, not a lot left that piques my interest.  But a few.
Thursday night, Nebraska lost a heartbreaker at Minnesota, 10-13.  But the Huskers covered!
Friday
Miami Redhawks at Miami of Florida, 6:00 p.m. on ACCN.  I would love to see the original Miami win this one.  But Canes favored by 16.5, and the over/under is 45.5.  I have to call Jimmy Urhausen early Friday and get the lowdown.
Leland Stanford Junior University at Hawaii, 10:00 p.m. on CBSSN.  Always have an interest in the Cardinal.  Favored by just 3.
Saturday
La Tech at Southern Methodist, 11:00 a.m. on ESPNU.  Ponies favored by 20 over the Bulldogs!
California Berkeley at North Texas, 3:00 p.m. on ESPNU.  Might this be a conference match-up in the future?  I say somewhat in jest, but maybe not.  Golden Bears favored by 7.
Incarnate Word at UTEP, 8:00 p.m. on ESPN+.  No line.
Jim Nicar:  Darrell K Royal – Texas Memorial Stadium
Our stadium.  99 years ago when it opened and today.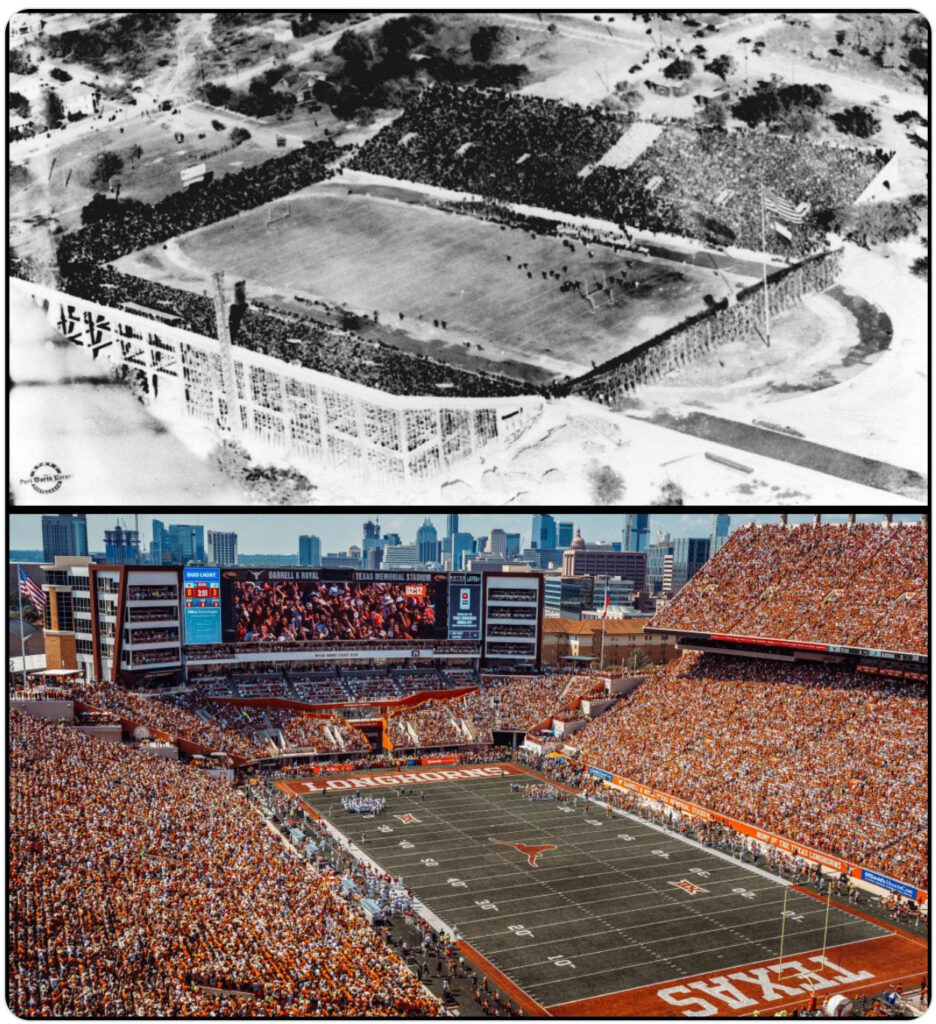 https://twitter.com/JimNicar/status/1695484063430115564
Texas One Fund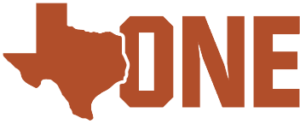 No long sales pitch on this.  If you are a Texas Longhorn, you need to be giving money to Texas One.  That simple.  We will compete and win national championships only if we are competing with our peers on the funding and NIL.  This is where to make your impact on Texas Athletics and vote for your Longhorns with dollars.
Honor Flight Austin
As I remind everyone, I write this newsletter for fun and because I love Texas and the Longhorns.  I don't charge for it, and I never will.  Not looking to monetize this.  But, I do ask that if you enjoy this, please support the charities and organizations I profile each week.  This one is important.
Honor Flight Austin – Honor Flight Austin
Music
Pat Green is the headliner at Longhorn City Limits on Friday.  I have long been a Pat Green fan, long enough to have seen him play at Hill's Café in the back yard, watching from Bob Cole's porch.  These are a few of my favorites.
Take Me Out to a Dancehall.
Carry On
Texas On My Mind, with Cory Morrow and Django Walker (who wrote it), Live in Luckenbach
Picture of the Week
JType is one of my favorite Austin photographers and Instagram account to follow.  Seems like a good week to think about the big pink building on Congress Avenue.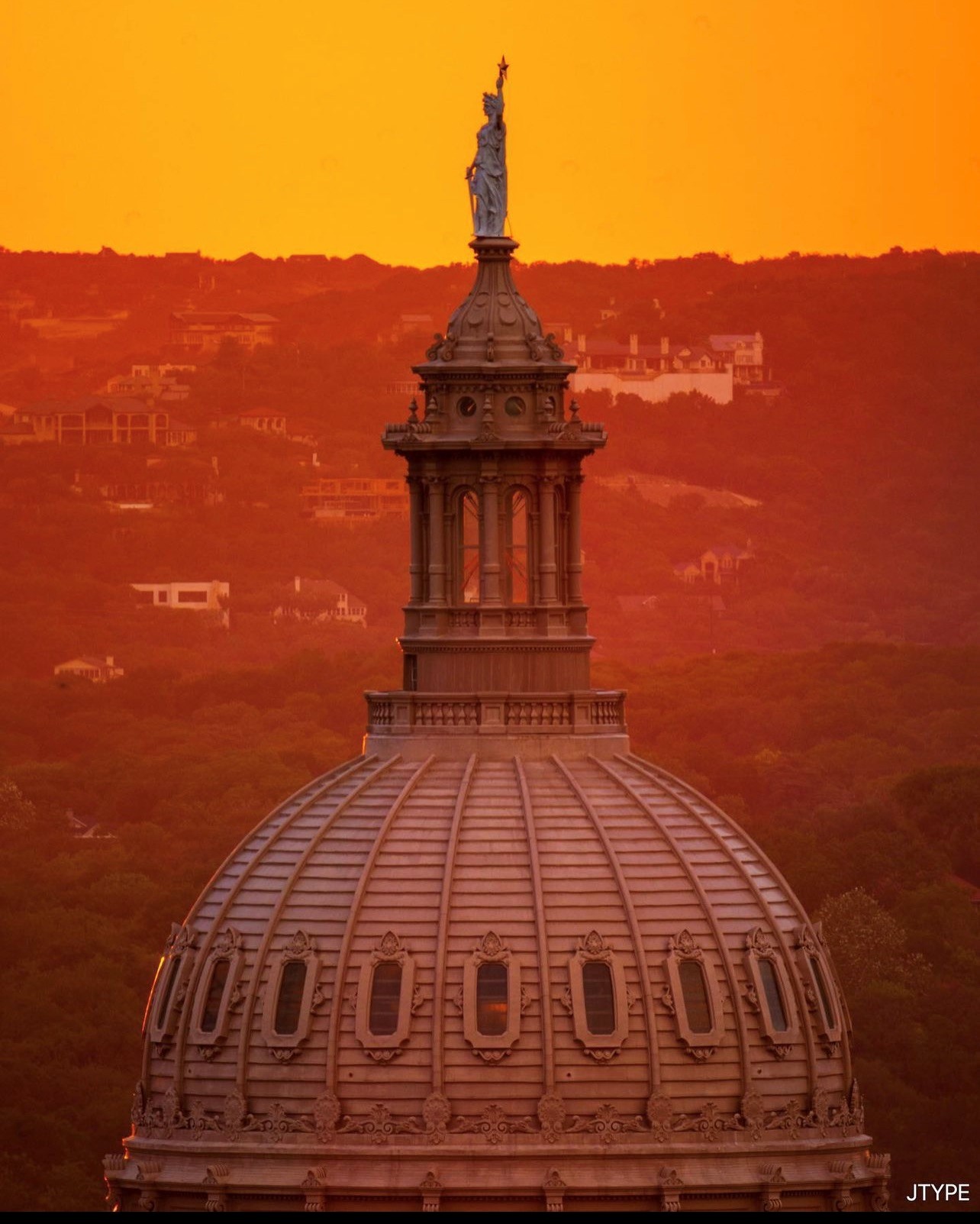 https://www.instagram.com/p/CwBoFkYpBH5/
Website is:  https://jtypephotography.com/
Instagram:  @jtype
Photo © JType
God Bless Texas
God Bless America
Tim Taylor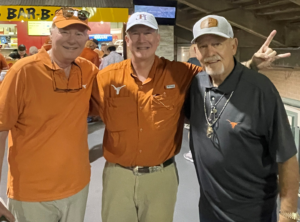 Tailgating before Home Football Games
The Juan Heisman Tailgate
Lot 38, East of Sid Richardson Hall.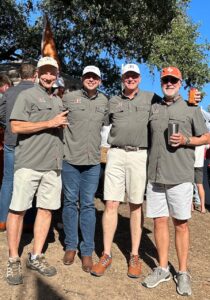 HOOK EM HORNS!!
The Austin Horns Fan Dispatch
© Timothy C. Taylor, Sr. 2023.  All Rights Reserved (as to original material).
On Twitter:  @tctayloratx
On LinkedIn:  www.linkedin.com/in/tctatx
On Instagram:  @tctayloratx
On Facebook:  www.Facebook.com/Tim.C.Taylor
and:  www.Facebook.com/Juan.Heisman
You can contact me by mail:
Tim Taylor
P.O. Box 5371
Austin, Texas  78763-5371