Alabama Crimson Tide 20, Texas Longhorns 19
In one of the most exciting, energized games in years at Darrell K Royal – Texas Memorial Stadium on Saturday, the Crimson Tide came from behind with a late fourth quarter drive to kick a go ahead field goal with 10 seconds left in the game in front of the largest crowd in our venerable stadium's history, 105,213.  Will Anderson, Jr., the all-everything Bama junior linebacker, who has played across the SEC and in SEC championship games and national championship games, said "This was probably the loudest environment I've ever been in since being in college football."   Attawaytogo Longhorn Nation!  A game that almost ended with a kid named Auburn kicking the game winning field goal to beat Alabama, a hobbled Hudson Card with a heroic effort in relief of Quinn Ewers, and maybe the best defense we have seen Texas play in over a decade.  That was some Texas Fight!
UTSA Roadrunners vs. Texas Longhorns
The University of Texas at San Antonio Roadrunners come to Austin on Saturday to play the Longhorns Saturday, a 7:00 p.m. game which promises to have cooler temperatures but hopefully the same level of fan support and excitement.  This team has earned a full house!  The game will be broadcast on the Longhorn Network, Lowell Galindo, Sam Acho, and Alex Chappell.  Of course, heard around the planet on the Longhorn IMG Radio Network with the Voice of the Longhorns, Craig Way, Roger Wallace, and Lifetime Longhorn Will Matthews:  KBST 1490 in Big Spring, KLVQ 1410 in Malakoff, and SXM Channel 98 or 200 and 954 on the SXM App.  (Really, around the world – I talked to a friend Wednesday night who listened to part of the Alabama game in Africa.)  The line opened with Texas 13.5 point favorites.  After Sark's Monday presser and injury announcements, the line was down to 11 Monday night.  Thursday night, the line had moved back to Texas by 12.5.  Horns will cover that.
Thursday evening, Texas Athletics announced that advance tickets for the UTSA game were no longer available.  A sell-out.  Tickets still available on StubHub and from local outlets like Ticket City, but it looks like we will have well over 100,000 in Darrell K Royal – Texas Memorial Stadium Saturday night.  Awesome.
This is the first ever meeting between the Longhorns and Roadrunners, a team that had its first football season in 2011.  But UTSA's ascent has been rapid, and last year they would be ranked in the AP Top 25 poll, the USA Today AFCA Coaches Poll, and the CFP Rankings.  That ascent has been guided by head coach Jeff Traylor, who led the Roadrunners to the 2021 Conference USA Championship and an overall 12-2 record.
I have  more on the teams and game below, but will give you this tidbit:  Roadrunner quarterback Frank Harris is No. 1 in the nation in total offense, with 394.5 yards per game – 93 rushing and 696 yards passing in 2 games (No. 6 nationally passing in ypg).
Alabama Crimson Tide 20, Texas Longhorns 19
If you read last week's dispatch, then you know how very good the Alabama Crimson Tide football team is, coached by the greatest college football coach of our generation, if not of all of all time. Actually, you probably knew that without reading anything I wrote last week, but that's beside the point.  Anyway, the Mighty Tide came to Austin as 20 point favorites, College GameDay came and had a big big morning in the Juan Heisman Tailgate's backyard, and FOX's Big Noon Kickoff team was here pumping up the game.  It all worked.  Biggest ratings thus far in 2022, topping Notre Dame at Ohio State.  A 5.7 rating and 10.6 million viewers, which peaked at over 15.1 million in the fourth quarter.  The fourth biggest non-post season college football game for FOX, ever (behind 3 Michigan-Ohio State games).
The game lived up to the hype.  It was a heavyweight fight, with Texas going toe to toe with the Tide for four quarters, and coming oh so close to a Shock the Nation upset.
Texas starting Defense:
Barryn Sorrell, Moro Ojomo, and Snacks.
Overshown, Oghoufo, and Ford at linebacker.
Defensive Backs:  D'Shawn Jamison, Ryan Watts, Anthony Cook, Jaylon Guilbeau, and Jerrin Thompson.
On offense:
The Line:  Cole Hutson, Christian Jones, Jake Majors, Connor Hayden, and Kelvin Banks, Jr.
Quinn Ewers at QB, Bijan Robinson at RB, and Ja'Tavion Sanders at tight end  Jordon Whittington, Casey Cain, and Xavier Worthy as wide receivers.
As I said last week, Texas would cover.  I did not aver a prediction beyond that, but I knew in the wee hours of Friday morning it would be very close.  By Friday night, my mood had changed.  At 9:11 p.m. I emailed the Tailgate Crew "I just dug into the humidor and selected a nice Punch cigar (Havana) for my post-game victory smoke at Juan Heisman.  I recommend you do the same.  Texas getting ready to shock the world."
My first key to the game was Bijan with 200 yards of offense, 125 on the ground and at least 5 catches for 75 yards.  The Tide defense was keying on No. 5 from the first Texas snap, and Bijan was only able to grind out 57 yards on 21 carries.  Hard sledding, as they say.  He did have 73 yards receiving on 3 catches, including a really great catch that went for 42.
The players of the game, at least on offense, were Quinn Ewers and Hudson Card.  Before Dallas Turner planted Ewers in the turf of DKR, Quinn was 9 of 12 for 134 yards.  His passes were on the mark, and Texas was moving the ball.  A field goal on the first Ewers drive, to tie the game at 3-3, and then on the last Ewers drive, Texas got to the 1 yard line under Quinn (thanks in part to the roughing the passer call on the injury play).  Bijan punched it in from there on the first play of the second quarter to tie the game at 10.  I suspect some of y'all might disagree with my PotG status for Card, and I have the synopsis below.  But Card came in and played his butt off, and played a good bit of the game hurt.  Hurt bad enough that at the Monday press conference, Sark said Hudson was day-to-day and uncertain for the UTSA game.  Card wasn't perfect, but he played good enough for Texas to have a two point lead with 89 seconds left in the game – against Number One Alabama and the best defensive front 7 in the country being led by the best defensive player in the country.  And that's good enough for me to say he was co-player of the game.
Xavier Worthy gets an offensive game ball, since he caught 5 passes for 97 yards.  Including some highlight reel catches that showcased for the nation what an extraordinary talent No. 8 is.
Kudos to Bert Auburn too.  Four field goals, including what we all thought was the game winner.
That almost game-winner wouldn't have been possible without the best defensive game I have seen Texas play in a long, long time.  The whole defense gets a game ball.  But for the first and last Alabama possessions in the fourth quarter – the big 75 yard drive to put Bama up 17-16, then the really nice under two minutes drive to get the game winning field goal – the Texas defense stifled the Tide (one 81 yard run aside).  Starting with Alabama's third possession, Texas did this:  punt, punt, punt, punt, punt, punt, turnover on downs.
Jaylon Ford ended up being the leading Texas tackler, with 10 (6 solo), 2 TFL for 18 yards, and a sack for 11 yards.  That's a nice line.  Anthony Cook had 9 tackles (6 solo) and 2 TFL.  And Jerrin Thompson had 7 tackles (4 solo).  Overshown played well before he got hurt, with 6 tackles.  Watts and Oghoufo also had 4, and Oghoufo had a sack.
Daniel Trejo had a great day punting – 232 yards on 5 punts with a long of 61.  Will Stone had 6 kickoffs with 4 touchbacks, and Alabama only had 36 return yards. Their punt return average was minus 1.5 yards.  Kudos to the Frank Denius Special Teams.  That was a good day.
The Scott Campbell Big 12 Officials Crew.  That was horrendous.  If we ever see those guys on Campbell-Williams Field again, I will be shocked.  We have seen some bad Big 12 referees, Big Guns Mike Defee being the most infamous in recent years.  But the Campbell Crew, who also managed to crap the bed in the Red River Shootout last year, have built a reputation of incompetence that I suspect is unmatched in the Power 5 conferences.  This article from The Sporting News summarizes all of these guys' mistakes, and has video links which lay out the evidence quite well.
Fans livid at referee Scott Campbell, Big 12 officials for missed calls in Texas loss to Alabama | Sporting News
Texas was in the game and nearly won it because of defense.  Bryce Young was held to 213 yards passing and one touchdown, and he only rushed for 38 yards – twenty of those yards on that escape from what looked like a sure-fire sack.  And he was sacked twice.  The defensive game plan and strategy were excellent and well executed.  Kudos to Kwiatowski and his coaches, including the Special Assistant, Gary Patterson.
Last year, Alabama allowed an average of 218 yards passing.  In their first game of 2022 against Utah State, they allowed 57 yards passing.  Ewers and Card combined for 292 yards.  Yes, they contained our rushing attack and kept Sanders in check too, but the Texas offense played great.
Even with all the blown calls and missed calls, Alabama was penalized 15 times for 100 yards, the most in the Saban Era at Alabama.  The Texas crowd no doubt played a role in that, and if Texas fans can keep that up, DKR-TMS is going to be a helluva home field advantage.  And if we can do it in that miserable blistering heat, we can do it every game.
The missed tackle when Young swung it out to Gibbs was big.  That 23 yard gain hurt and put Bama at the 50.  We didn't have many whiffs, but that one by the freshman was not helpful.  In his defense, it was a hell of a nice play. Gibbs came out of the left side of the pocket from behind a bunch of big men battling, and he had a jump to the sideline. No. 13 just took a bit of a bad line and it cost him.  He will learn. He's a good player.  The sack by Ovie Oghoufo on third and 7 was giant, and it was a bit of a coverage sack I think, in addition to the pressure the line put on.  Holding Bama to 3 on their first drive was big.
Ewers first drive was nice.  After Texas got the first first down with Bijan's hard run, that play where we shifted into a 3 back set and ran the RPO with Ewers winging the ball out to Roschon was a really, really nice football play.  Exactly the kind of creativity we need – as well as the execution.  Whittington was key on that first drive too.  Of course, we got our first bad no call on third and goal, when Sanders was interfered with in the endzone.  Should have been first and goal, instead we get 3.
Alabama's next drive was the 81 yard touchdown run.  Just a shame.  No one to blame, just one of those football plays that went perfect for Nick Saban.  One play drive for a touchdown.  That was deflating – or could have been, but the crowd didn't care.  That 81 yard run was over half of Alabama's rushing yards in the game.
The next Texas drive had two beautiful passes.  The first was that flick over the middle to Whittington – for 17 yards.  Go watch how effortless that looked for Quinn.  Then, the next play, was deep perfect pass and even better catch by Worthy, who caught the ball and held on despite the facemask.  Of course, the next play was the bad one – the roughing the passer ("driving the quarterback into the ground" – they called it right) play where Ewers got planted into the turf shoulder first by Dallas Turner.  Bijan got the ball in to tie the game.  10-10.
The Tide and Horns would trade blows the rest of the second quarter.  Texas highlights included the Ford sack of Young, Card's scramble to pick up a first down, and the Texas defense on third and 7 to stop the Tide.  But the biggest was the 42 yard pass to Bijan.  Texas really should have gotten 3 there at least.  One other highlight in the rewatch:  Joel Klatt saying "These Alabama DBs are doing a lot of holding and grabbing.  And every SEC fan watching right now is saying 'I know'".  I like Klatt.  Bummed about the missed field goal; especially in hindsight.  Ten-Ten at halftime.
Texas' first drive was a three and out, and I think Card got hurt on that third down scramble when he got tackled by Henry To'o To'o and, who else, Dallas Turner.  The Bama went 3 and out.  Then Texas went 3 and out.  And Trejo dropped a punt that was downed at the Alabama 1.
So, the Tide had 99 yards in front of them.  The crowd was loud, the defense was lit.  Third and seven from their own four, and Bryce Young with a short drop as T'Vondre Sweat overpowers his blocker and sacks Young for what we all thought was a safety.  Gus Johnson's call on FOX:  "And he's sacked, it's a safety.  That's a safety."  The crowd went nuts.  Well, it wasn't.  "That's a horrible call.  The targeting call was horrible, and the roughing the passer call was horrible."  The referee talked his way out of it, and no one believed that B.S.  It was, as noted below, one of the worst calls many very smart and experienced football people had ever seen. What should have been a 12-10 Texas lead and the ball coming to the Horns was one of the most disappointing turn of events in a long time.
Texas did drive for a field goal on the next possession.  And the next Bama drive ended after a Bryce Young first down scramble was negated by another Tide penalty (illegal block).  Texas got the ball back, and the Hudson Card 20 yard run on 2nd and 19 was huge – and we saw how bad he was hurting.  That possession carried over into the fourth quarter.  Again, the Alabama defense kept Texas out of the endzone, but Bert Auburn connected again, giving the Horns a 16-10 lead with 13 minutes left in the game.
The next Alabama drive showed Bryce Young at his best. After Alfred Collins got in the backfield and forced a bad pass on third and 3, Alabama had fourth down at the Texas 37.  Young converted with a great pass to Ja'Corey Brooks for 14, then a 16 yard pass to Brooks to get to the Texas 7.  Then Young hit Gibbs for the touchdown while under pressure and as he scrambled.  Heck of a play.  17-16.
Texas couldn't do anything on the next possession, and while Alabama had a good drive, Texas with a huge fourth down stop at the Texas 25 to turn the ball over on downs and keep the upset dream alive.
Card with a key pass to Bijan for 12.  Then a few plays later Card with a giant 29 yard completion over the middle to the Tide 31.  A couple of tough runs, and then a bull rush by Bama and Will Anderson Jr. sacked Card.  Texas brings in Bert Auburn to kick the go ahead field goal, and all I could think was how sweet it would be if Auburn kicked the game winner.  And he did.  He kicked what could have been the game winner, a 49 yard field goal.  19-17 Texas.  89 second left in the game.  Too much, or too little?  Hell, didn't cross my mind.  I thought we had won.
Bryce Young won a Heisman for a reason.  He found Gibbs again for a big play, as Alabama drove.  The escape from the sack and downfield run sealed the deal.  First and 10 from the Texas 17 with 27 seconds.  They picked up 2 on third down, and on fourth and 8, Bama hit the 33 yard field goal.  10 seconds left.
Oh so close to one of the best regular season wins in over a decade, maybe since 2005.
Keondre "Snacks" Coburn:
The past five years I've been here I've never seen the team just grind as hard throughout the whole game. We played our butts off. Obviously I'm frustrated we didn't get the job done. But there's so much we can look forward to."
Yes there is.
Videos
Highlights from FOX , about 8:34 minutes:
Highlights from Wheels, 15 minutes:
Highlights from Matthew Loves Ball, about 32 minutes.
The full game:
One last bit on the officiating:
Chris Fowler, who has called a lot of great college football games and watched many more, and for whom I have a great deal of respect, said "my God, a brutal call on "roughing" Bryce Young. And probably the worst "targeting" call I've ever seen to erase a safety."
Reggie Bush, the Southern Cal Trojan, said "Maybe the worst call I've ever seen."
Tim Taylor, very biased, burnt orange-blooded Texas homer said: "I have seen some horrific, embarrassing, game-deciding calls from Big 12 officials that have no rational foundation in our known three-dimensional reality, but this one has to be one of the worst.  Top 3 for sure."
Was it a penalty? #FOXFieldPass pic.twitter.com/CcSbKmlMe4

— FOX College Football (@CFBONFOX) September 10, 2022
UTSA Roadrunners
Thus far in 2022, UTSA is 1-1.  To open the season, they played a heckuva game against No. 24 Houston in San Antonio.  UTSA led 21-7 going to the fourth quarter, when the Cougars staged a 17 point rally and led UTSA 24-21 with 23 seconds left.  Frank Harris led the Roadrunners on a quick drive that included a 30 yard pass to Joshua Cephus and a 25 yard pass to Oscar Cardenas to get UTSA to the Houston 20.  Jared Sackett hit the 37 yard field goal as time expired to send the game into overtime.  Houston and UTSA got field goals in the first overtime.  In the second, Frank Harris tied the Houston OT TD with a 13 yard touchdown pass to De'Corian Clark.  In the third overtime, where now each team goes for a 2-point conversion, Houston succeeded, and UTSA did not.  Houston won 37-35.
Last week, UTSA went to West Point to play Army.  The Roadrunners and Black Knights battled to a 35-35 tie in regulation.  Army kicked a field goal in their OT possession.  When UTSA got the ball, it took Frank Harris two plays to get the Roadrunners in the endzone for the road win: an 18 yard pass to Zakhari Franklin for 18 yards, then a 7 yard touchdown pass to De'Corian Clark.  UTSA wins 41-38 (I like that score).
As one might gather, the UTSA offense centers on, and the team's success depends on, Frank Harris.  Harris is a 6 foot, 205 pound redshirt senior out of Clemens HS in Schertz.  He was injured after starting the first 4 games as a sophomore.  In 2020, Harris completed 159 of 250 passes (63.6%) for 1,630 yards and 12 touchdowns with only six picks (a 129.41 passing efficiency rating), and he rushed for 528 yards and nine scores on 95 attempts.  In 2021, Harris was 263/398, 3,177 yards, 27 touchdowns, and 6 picks; he rushed for 566 yards and 6 touchdowns.  This year, he leads the Roadrunners in rushing with 93 yards (130 gained) and 2 TDs.  Passing, he is 60/88 with 6 touchdowns and 696 yards and one interception for a 154.85 rating.  That is 348 yards per game.  Let's hope that Overshown is well and that he, Ovie Oghoufo, Snacks, and perhaps Jaylon Ford become acquainted with Mr. Harris, preferably behind the Roadrunner line of scrimmage.
Two other Roadrunners have carried the ball:  Brenden Brady (No. 5, 5-11, 215 lbs, Senior out of Cibolo Steele), and Trelon Smith (No. 28, 5-9, 185 lbs, RS Senior from Cypress Ridge in the Houston area).  Brady has 87 yards on 25 carries and 2 TDs.  Smith has 82 yards on 21 carries and 1 TD.  Brady is a good running back, but doesn't have much in the way of stats from last year, as we was playing behind Sincere McCormick, who finished 14th in the nation in 2021, with 1,479 yards and 15 TDs.
UTSA receivers are led by Zakhari Franklin (No. 4, 6-1, 185 lbs Senior WR from Cedar Hill).  Franklin has 222 yards on 20 catches for a 11.1 ypc average with 2 TDs.  Joshua Cephus (No. 2, 6-3, 185 lbs, Senior WR from Dekaney High in Spring) has 218 yards on 17 catches for a 12.82 ypc average, and 1 TD.  He has a long of 51 yards.  Clark De'Corian (No. 1, 6-3, 210 lbs Senior WR from Wyatt in Fort Worth) has 13 receptions for 160 yards, a 12.31 average, with 3 scores.  Oscar Cardenas (No. 9, 6-4, 285 lbs, RS Junior tight end from Brandeis in San Antonio) has 54 yards on 4 catches (a 13.5 ypc average).
So, the Roadrunners have a very good offense, and, as you can see, are laden with experienced players.  That strength on offense is offset by a not so great defense.  Two games into the season, their pass defense is No. 92, allowing 255 yards per game.  UTSA allowed UH and Army to complete 70% of their passes.  Don't jump to the conclusion that was all Cougar and not much Army, known for its run game.  Houston threw for 206; it was Army that went big, 304 yards in the air.  So, despite our injury issues at quarterback, let's hope whoever is taking snaps for Texas finds a way to get the ball downfield to our talented receivers.
Leading the UTSA defense in 2022 is Trevor Harmanson (No. 1, 6-3, 225, RS Senior LB from Dickinson), with 18 tackles (8 solo), 1.5 TFL, and half a sack, and Jamal Ligon (No. 8, 6-2, 220, Junior inside LB from Tyler Lee), also with 18 tackles (7 solo), and half a TFL.  Clifford Chattman (No. 4, 6-5, 195, RS Senior safety, McDonogh in NOLA, transfer from College Station), has 14 tackles.  Trey Moore (No. 31, 6-3, 230 RS freshman linebacker from Smithson Valley in the 210) has 11 tackles, as does Asyrus Simon (No. 17, 6-4, 250, Junior DL from Atascosita HS in Humble).  Big Joe Evans (No. 94, 6-3, 340, Junior lineman from Haynesville, La.), 1.5 TFL and half a sack.
The UTSA field goal kicker is Jared Sackett, who is 2-4 on the season.  Made both between 30-39, missed both over 40.
UTSA's recent success – well, only success in the program's short history – is due to Jeff Traylor.  A true East Texan.  Traylor went to high school in Gilmer, then attended Stephen F. Austin where he walked on the football team.  After SFA, he coached first at Big Sandy, then was an assistant at Jacksonville HS.  He went back to his alma mater in 2000, and began what would be a legendary Texas high school coaching career:  a 175-26 record (.871 winning percentage), . During his 15-year tenure, Traylor led the Buckeyes to twelve district titles, five state championship games appearances, and three state titles.  He finished with a 175-26 record, and he was Texas High School Coach of the Year for Class 4A four times.  Now, I know a bunch of y'all hail from behind the Pine Curtain like I do.  I know I have readers from Longview, Mount Pleasant, Atlanta, and of course The Rose Capitol, Tyler.  So y'all know where Gilmer is, it being the county seat of Upshur County.  For those who don't, Gilmer is southwest of Daingerfield, due south of Pittsburgh, southeast of Winnsboro, pretty much due east of Quitman, northeast of Big Sandy, due north of Gladewater, and just west of Diana.  Hell, Gilmer is so big, Jeff Traylor isn't the most famous guy from there.  That would be Don Henley, who did pretty well with the Eagles, and Johnny Mathis, who some of the older folk will remember well.   Okay, where was I?
So Jeff Traylor came to Texas from Gilmer, and was with the Longhorns in 2016 and 2017, hired by Charlie Strong.  As Paul Wadlington said in the 2022 Longhorn Football Prospectus:
Traylor is familiar to Texas fans after his two year stint in Austin where he cemented his reputation as a player's coach and master recruiter who could talk a buzzard off a meatwagon and a vegan into having a personality.
After Texas, Jeff Traylor spent a year in Dallas at Southern Methodist and two years at Arkansas before being hired by UTSA.  Last year on Halloween, at which point the Roadrunners were undefeated, UTSA announced a ten year $28 million contract extension for Coach Traylor.
 UTSA Roadrunners vs. Texas Longhorns
Official Preview:
No. 21/20 Football preview: UTSA – University of Texas Athletics (texassports.com)
Texas Game Notes:
https://texassports.com/documents/2022/9/12/03-TexasGameNotes-UTSA.pdf
The University of Texas at Austin is about to play The University of Texas at San Antonio for the first time.  Historically, The University has (best I can tell) played six football games against other schools in The University of Texas System:  all 6 games were against UTEP, and Texas holds a 6-0 record (and that series started in 1930, before UTEP was in the System).  So this is a bit of an historic first, and the first game in series that, for now, has UTSA scheduled in Austin in even years through 2030.
Why is this important?  Because like most other universities in Texas, UTSA is loaded with Texas high school football talent, and most of them didn't get recruited to come to Austin.  Because for a football program only 10 years old, a win against a ranked Texas Longhorns team in a sold out DKR Texas Memorial Stadium would be a statement as big or bigger than last season's great Roadrunner run and record.  Because these kids – and their coaches – have nothing to lose and so much to gain if they can upset the Texas Longhorns.  I liked Cedric Golden's article in the Statesman this morning, reminding us of the rat poison story.  In 2005, Bill Parcells emailed Coach Mack Brown.  Brown played for Parcells at Florida State.  Coach Parcells wrote:
"Your team's a rat getting ready to eat some poison cheese," it read.  "(A&M) has absolutely nothing to lose. So this is their bowl game. They're going to pull out everything they've got. You're talking about USC. You're not even talking about the Big 12 championship game with Colorado. So you better wake 'em up."
Like the 2005 game against Texas Agricultural & Mechanical, but with very different stakes, Texas has a game against an opponent for whom Saturday is, for most of them, the biggest game in their lives to this point.  Couple that with the fact that this is a good football team with a really, really good head coach, and you have the key ingredients for a hard fought game.  And don't forget about last week's results – from Texas' near upset of No. 1 Alabama to the Nebraska, Notre Dame, and Texas A&M upsets.
The biggest story this week, in Austin anyway, has been the injuries to Ewers and Card and the very real possibility that Charles Wright may get the start Saturday.  Brian Davis had a very good article in the Austin American Statesman on Thursday, which I commend to your reading if you are a subscriber.  Anyway, for lots of good reasons because of personal connections, a little on Charles Wright.
Charles Wright graduated from Stephen F Austin High School in 2021.  Austin High is one of the great high schools in Texas.  One of the oldest public high schools west of the Mississippi and in Texas, founded in 1881.  It has a phenomenal list of alumni, including Verne Lundquist, Don Baylor, Dr. Jack Schneider, Barbara Bush & Jenna Bush Hager, Liz Carpenter, Bibb Falk, Django Walker, Harvey Penick, Kinky Friedman, Cactus Pryor, and Ben Crenshaw.  My personal ties to Austin High go back a century. My grandmother, Aileen Burns (Hertz McBride), graduated from Austin High around 1921.  My wife Kathy graduated in 1979, and all four children went there, classes of 2007, 2009, 2011, 2015.  So while my high school alma mater is the school in Tyler formally known as Robert E. Lee, after 40 years in Austin, and with deep family and friendship ties, I am a big Austin High fan.  Loyal Forever.
Charles Wright grew up in Austin, a lifelong fan of the Longhorns.  His career Austin High was quite impressive.  Wright passed for more than 8,000 yards and 90 touchdowns.  His senior year, his stat line for the Maroons:  222/345 for 2,759 yards and 35 touchdowns (just 9 picks), and he ran for 442 yards and 5 touchdowns.  In nine games.  More here:
Getting to know third-string Texas football QB Charles Wright (hookemheadlines.com)
Whenever I think of Texas and quarterbacks who were further down the Longhorn depth chart, I always think of my friend Randy McEachern.  For those who don't recall, in 1977 Randy was the back-up to Mark McBath and Jon Aune.  Texas went into the annual RRS with the Land Thieves ranked No. 5, and McBath broke his ankle on the seventh play, and Aune tore his knee up when he came in.  Randy came into the game, got in the huddle with Earl Campbell and the offense, and the rest is Texas History.  Texas would beat the Land Thieves and run the table, including wins over No. 8 Arkansas and No. 14 Texas Tech.  The Longhorns would finish the regular season undefeated ranked No. 1, before heading to the Cotton Bowl to play Notre Dame.
So, with that in mind, I reached out to Randy, and we talked Thursday afternoon about Charles.  I was not surprised when Randy started the conversation by telling me that he wrote Charles yesterday, reaching out to a young third-string quarterback to give him a vote of confidence.  Randy told Charles that he could lead this team, and this was the destiny for which he has been preparing.  Randy and I talked about 1977, and Randy said he was prepared for the role, confident, and that he had his teammates' confidence.  He said he was nervous that first series, but from there on out, he did what he had planned and trained for his whole life, just like Charles Wright has.  Randy said Charles will do great.  I think so too.
As a quick aside, Randy and I talked about last week's game with Alabama.  My favorite thing McEachern said:  "I bet Coach Campbell stood up in his grave and was cheering.  I haven't seen defense like that in a long time."   Me neither.
So, back to the tilt with UTSA on Saturday.  We may see Wright.  We may see Card.  Heck, we may see Ben Ballard.  I saw Ben's dad Buddie Wednesday night, and he said Ben is ready too.  And when I was talking to Randy today, that's when it hit me: confidence.  Randy talked about his confidence and this teammates' confidence.  Randy talked about Charles and how he is and should be confident when he goes in.  Buddie said Ben is ready – confident.  Coach Steve Sarkisian and his staff have coached the Texas Longhorns into a state of confidence in themselves and each other.  I think we saw that last Saturday.  I think we will see that this Saturday and in the months ahead.  I hope so.
Finally, on the quarterback situation, let's not forget Roschon Johnson.  He was a dang good Texas high school quarterback, and RoJo in the wildcat with Bijan and/or Keilan Robinson in the backfield with him is a fearsome attack.  Throw in some Sanders & Helm occasionally, and Texas has an option attack that can take pressure off whoever is playing quarterback for the Horns.
All the quarterback discussion aside, which is a lot of fun to talk about and debate, and which provided dozens of sportswriters with columns this week, I think Texas is going to win on Saturday, regardless of who is taking snaps.  Texas has a defense that can contain Frank Harris and the UTSA offense, and if Texas does that, then the offense will take care of itself and put enough points on the board to win the game.  ESPN's Matchup predictor gives Texas a 92.4% chance of winning.  I am 99% certain that that is 100% right.
Worthy, Whittington, Cain, Sanders, plus Robinson out of the backfield, will get open and get downfield.  I am confident that the Texas Quarterback will make good decisions and make good throws.  Provided he does, then Texas will put up about 275-300 yards through the air.
The Robinson-Johnson-Robinson rushing attack, behind the offensive line that went head to head with the Alabama defense and held its own, should be relentless.  I wouldn't be surprised to see Texas rush for well over 200 yards.  Houston rushed for 140 and Army rushed for 181.  I will go with Texas 45, UTSA 24.
The University of Texas at San Antonio
Somehow, this newsletter got way too long (again).  So just a quick look at UTSA.  Founded in 1969, right after the Hemisfair, UTSA has grown to over 34,000 students and is the third largest in the U.T. System.  It is the largest university in San Antonio and eighth largest in Texas.  To put that in perspective, it is bigger than Baylor, Southern Methodist, Texas Christian.  Actually bigger than SMU and TCU combined.  If UTSA was in the Big 12, it would be either the third or fourth largest, about even with Iowa State, and smaller only than The University and Texas Tech.  UTSA's president is Taylor Eighmy, and he is overseeing a transformation of UTSA, as it becomes a presence and force in downtown San Antonio while continuing to grow and improve the main campus.  They have achieved success in other sports.  The Roadrunner men's basketball team has 3 conference championships and 4 conference tournament championships – and thus four trips to the NCAA tournament.  UTSA baseball is pretty good too, with 5 conference tournament wins and 3 NCAA's.
The University of Texas at Austin
The 2022-23 USN&WR Global Rankings were released this week, Texas is the best in Texas, ranked No. 43 in the World.  U.T. is the only Texas school ranked in the top 100.
The Polls
Texas entered the AP poll at No. 21 and moved up to No. 20 in the AFCA Coaches Poll.  Alabama dropped a spot in the AP, despite their win.  I am changing this section up to include the full polls, at least for now.  Let me know what you think.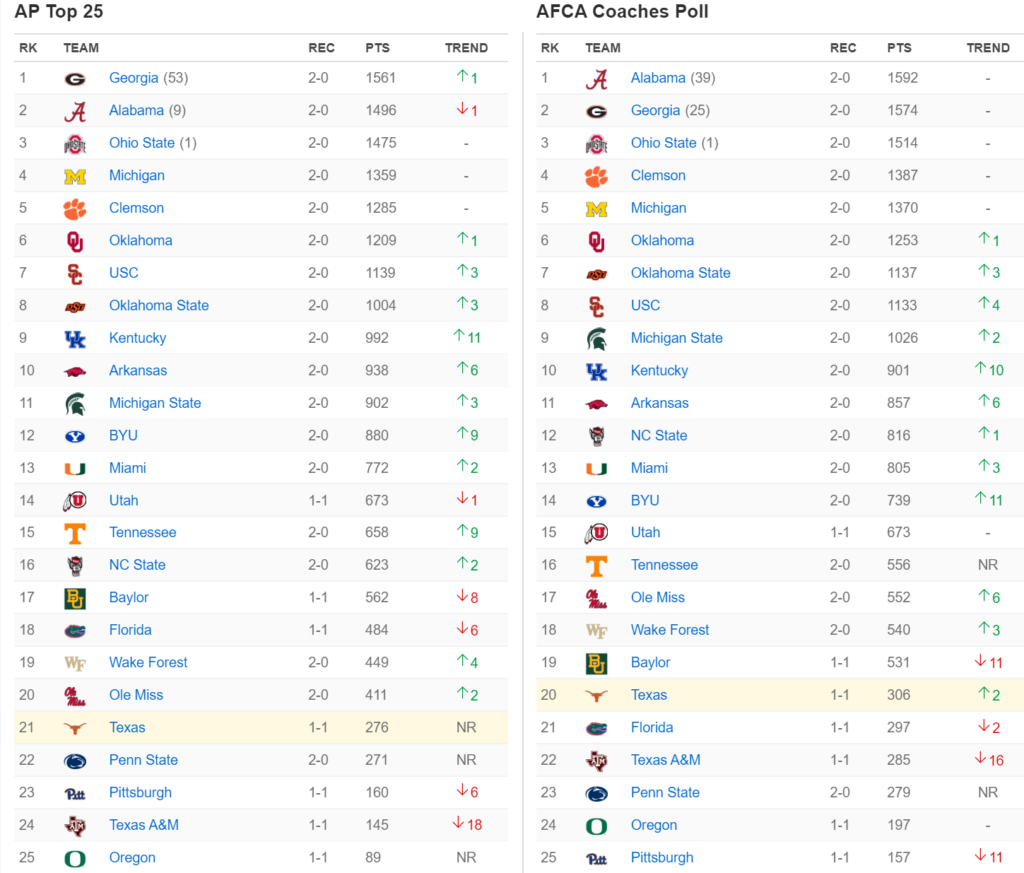 Juan Heisman Tailgate
We have had a lot of morning tailgates for 11:00 games, but nothing like the one we had Saturday morning.  It would not have happened without another stellar job by last week's Early Crew, led by Hunter Wilcox, who was in line on Red River Street with the Suburban at 3:20 a.m.  Hunter was joined by Collin Shaw, Sloan Byerly, Joe Robertson, Spence Howden, Rick Whiteley, and Bill Skeen.  Brad Laughlin and Brad Hawley were there early with the beer, Judd Messer was there with the breakfast tacos, and along with Gabe Valadez, JHT manager, they had everything set up rolling by the time I arrived around 8:30.  All of East Campus was buzzing, with College GameDay right below us on the LBJ Lawn.  The crowd started arriving a little after 9:00, and we had a big one.  Lots of folks who have been coming to the tailgate for two decades, a bunch of new friends, and lots of close family friends.  Even Kyle Umlang, of Twitter #AggieFactThursday fame, came by.   All told, I think we welcomed over 200 folks, and based on the consumption of beverages (over 17 cases of beer and a whole, whole bunch of Tito's Handmade Vodka), there might have been more than that.   I will post some photos from the tailgate on Instagram:
TC Taylor (@tctayloratx) • Instagram photos and videos
This week, we will have the smoker back for the first time in 2022, with venison sausage (courtesy of Nathan Thornhill), along with some JHT chicken legs, smoked buffalo wings, and hot dogs.  We will have plenty of Tito's Handmade Vodka, and Texas Beer Company will be there with a couple of kegs.  Going to be a good one!
Texas Volleyball
The volleyball team remains undefeated after a 3-1 win over Houston Thursday night.  This a really good team.  No. 1 in the country.  Go Horns!
Big XII – Week Three
No. 6 Oklahoma (2-0) goes to Lincoln for a game with old Big 8 rival Nebraska (1-2), 11:00 a.m. on FOX.  Nebraska fired Scott Frost on Sunday and named Mickey Joseph interim head coach on Monday.  Mickey Joseph is the first black head coach of any sport at Nebraska.  Joseph quarterbacked the Cornhuskers under Tom Osborne, where he almost led them back to the promised land in 1990.  No. 3 Nebraska lost to No. 1 Colorado, then he broke his leg in the last game of the season against the Land Thieves.  So, an interesting side story line for this weekend's game.  Land Thieves favored by 11, over/under is 66.
Texas State at No. 17 Baylor.  11:00 a.m. on FS1.  Both team are 1-1.  Baylor favored by 30, and the over/under is 53.
Ohio (1-1) at Iowa State (2-0), 1:00 p.m. on BIG12|ESPN+ from Jack Trice Stadium.  Cyclones are favored by 18.5, and the over/under is 47.5.  I hear Matt Campbell is a leading candidate for the Nebraska job.
Towson (2-0) at West Virginia (0-2), 12;00 p.m. on BIG12|ESPN+.  Bad start for the Mountaineers (of West Virginia, not Appalachian State!).  This may be a good week to get well against the Towson Tigers, which is a lacrosse school in Maryland (albeit with some notable alumni, including Dave Meggett, Mike Rowe, and Amy Schumer).  No  line.
Tulane (2-0) at Kansas State (2-0), 2:00 p.m. on BIG12|ESPN+.  A bit surprised the Wildcats are only favored by 14.  Over/under is 47.5.  Tulane gave up 200 yards rushing to UMass, although they did hold Alcorn State to 60.  My bet is that Deuce Vaughan has a big day, and K State wins and covers.
Kansas Jayhawks (2-0) at Houston (1-1), 3:00 p.m. on ESPNU.  Houston is favored by 8.5, and I think that is quite interesting.  Kansas leads the nation in scoring offense averaging 55.5 points per game.  Houston is averaging 33.5.  Houston is ranked 106 in scoring defense, allowing 35 ppg.  Kansas is No. 79 at 26 ppg.  The Jayhawks are a lot better this year.
Arkansas-Pine Bluff at No. 8 Oklahoma State, 6:00 p.m. on BIG12|ESPN+.  Both teams 2-0, but 2 very different teams.  Cowboy QB Spencer Sanders is off to a hot start and is No. 3 in total offense, averaging 392.5 ypg and with 111 yards rushing and 674 passing.  No line.
Texas Tech at No. 16 North Carolina State, 6:00 p.m. on ESPN2. Both teams undefeated, but the Wolfpack are favored by 10.  Over/under is 56.  I don't know about that.  Texas Technical to cover.
Top 25 – Week Three
Five (5) 11:00 a.m. Top 25 games.
No. 1 Georgia at South Carolina (1-1), 11:00 a.m. on ESPN.  Dawgs favored by 24.5, over/under is 55.  Georgia will win; not sure about the cover.
No. 4 Michigan welcomes Connecticut to the Big House, 11:00 a.m. on ABC.  Big Blue is looking good.  Michigan favored by 47.5 over UConn, over/under is 60.
Youngstown State at No. 9 Kentucky.  11:00 a.m. on SECN.  No line.
No. 12 Brigham Young (2-0) at No. 25 Oregon (1-1), 2:30 p.m. on FOX.  This should be a good game.  Ducks favored by 3.5, over/under is 58.5.
No. 20 Ole Miss at Georgia Tech, 2:30 p.m. on ABC from Bobby Dodd Stadium in Atlanta.  Ole Miss favored by 17, over/under is 63.5.
No. 22 Penn State at Auburn, 2:30 p.m. on the Columbia Broadcasting System.  Both teams 2-0.  PSU favored by 3, over/under is 48.5.  War Eagle!
Louisiana Monroe at No. 2 Alabama, 3:00 p.m. on SECN.  Crimson Tide favored by 49.5 over the Warhawks, who did get a win last weekend (35-7 over Nicholls State).  Over/under is 61.5.  I might just take Alabama to cover that big spread.
Liberty at No. 19 Wake Forest, 4:00 p.m. on ACCN.  Demon Deacs favored by 16.5, over/under is 63.5.
Toledo at No. 3 Ohio State, 6:00 p.m. on FOX.  This will be the Buckeyes third home game, and they have two more after that.  In fact, they only play four road games:  Michigan State, Penn State, Northwestern, and Maryland.  Not sure I have ever seen a schedule like that.  Ohio State favored by 32, over/under is 62.
Missouri State (2-0) at No. 10 Arkansas (2-0), 6:00 p.m. on  ESPN+ | SECN+.  No line.
Akron Zips at No. 15 Tennessee, 6:00 p.m. on  ESPN+ | SECN+.  Volunteers favored by 47.5, over/under is 56.
No. 11 Michigan State at Washington, 6:30 p.m. on ABC.  An intriguing game.  Huskies favored by 3, over/under is 56.5.
South Florida at No. 18 Florida, 6:30 p.m. on SECN.  Gators ought to be in a foul humor, which doesn't bode well for the Bulls.  Florida favored by 24, over/under is 60.
No. 23 Pittsburgh at Western Michigan, 6:30 p.m. on ESPNU from Waldo Stadium in Kalamazoo.  Panthers favored by 10.5, over/under is 47.5.
Louisiana Tech at No. 5 Clemson, 7:00 p.m. on ACCN.  Tigers favored by 33 over LA Tech, over/under is 54.
No. 13 Miami (Florida) at No. 24 Texas Agricultural & Mechanical.  Canes are 2-0, Texas Agricultural & Mechanical is 1-1, following the loss to Appalachian State.  But, Texas Agricultural & Mechanical favored by 6.  Over/under is 44.5.  I really dislike Miami. How much?  This much:  Gig Em Aggies!
San Diego State at No. 14 Utah, 9:00 p.m. on ESPN2.  Utes favored by 21, over/under is 48.5.
Fresno State at No. 7 Southern Cal, 9:30 p.m. on FOX.  This game should still be going when we get home from the Texas win.   Trojans favored by 11.5, over/under is 74.
Week Three:  Service Academies
Friday night, Air Force plays at Wyoming.  7:00 p.m. on CBSSN.  Falcons favored by 16.5, over/under is 47.
Saturday, Villanova at Army, 11:00 a.m. on CBSSN from Michie Stadium in West Point.  No line.  Go Army.
Navy has the week off.
Week Three:  Other Games of Interest
Cincinnati at Miami, but the game is being played in Cincinnati, not Oxford.  11:00 a.m. on ESPNU.  Cinci favored by 22, over/under is 51.
Virginia (1-1) hosts Old Dominium (1-1) at Scott Stadium in Charlottesville, 1:00 p.m. on ACCN.  Cavaliers favored by 8.5, over/under is 53.  Go Hoos!
California at Notre Dame, 1:30 p.m. on NBC/Peacock.  Golden Bears are 2-0, Fighting Irish are not.  I think this is pretty important game for the Irish.  Need to get a win and some confidence.  I think they will.  Notre Dame favored by 11, over/under is 40.5.  Go Irish.
Troy at Appalachian State, 2:30 p.m. on ESPN+. I really don't know how you let a school host College GameDay then put their game on your streaming service.  App State favored by 12.5.  Guess that is the future.  I miss the Prudential College Scoreboard.
Arkansas State at Memphis, 6:00 p.m. on ESPN+.  Tigers are favored by 14.5 at home in the Liberty Bowl.  Over/under is 64.5.
Southern Methodist at Maryland, 6:30 p.m. on FS1.  Both teams 2-0.  Be careful Ponies.  Those Terrapins are really good early in the season.  Maryland favored by 2.5, over/under is 73.
Louisiana Lafayette at Rice, 6;30 p.m. on ESPN+.  Ragin Cajuns favored by 11, over/under is 50.5.
Washington & Lee Generals
The Generals had a very successful road trip to Sewanee, Tennessee, pounding the Tigers 44-0.  Nice win.  W&L was back to its old self, rushing for 385 yards and five touchdowns, while passing for 21 yards.  The Generals only punted twice; Sewanee was 2 for 12 on third down and punted 7 times.  Alex Wertz was back in form, rushing for 145 yards on 18 attempts, a long of 57 and 2 touchdowns.  QB Stephen Murrin (Fort Worth Country Day) had 82 yards and 2 touchdowns, and Jacob Romero tacked on 62 yards on just 5 carries.
The Generals are on the road again this week, heading to Fayetteville, North Carolina to play the Methodist University Monarchs.  Fayetteville may not ring a bell, but I suspect Fort Bragg does.  The Monarchs compete in the USA South (a Division III conference).  They opened the season with a 27-10 home loss to Shenandoah, and last week went to Greensboro and hammered Guilford 49-16.  Game time is 1:00 p.m. in the East.
Big XII – Last Week
The Big 12 conference had a pretty good day for the most part, especially given some of the big upsets around the country.
No. 9 Baylor had a heckuva game in Provo before falling to No. 21 Brigham Young 20-26 in double overtime.  Yes, I stayed up and watched.  Dave Aranda's Bear defense was good, holding BYU to 83 yards rushing and one score, but the Cougars had 283 passing and 2 TDs.  Blake Shapen, the Baylor quarterback, was 18-28 for 137 yards and a score.  But the Baylor rushing attack gained 176 yards (152 net).  Tough loss by Baylor to their future Big 12 rival.
The No. 7 Land Thieves beat Kent State, 33-3.  I was going to write "took care of business against" but then I thought to myself, Oklahoma should've beat Kent State by a lot more than 30 in Noman.
No. 11 Oklahoma State beat Arizona State 34-17.  Spencer Sanders, the Cowboy quarterback, is really good.  268 yards passing and 54 rushing, accounting for three OSU touchdowns.
Texas Tech beat No. 25 Houston 33-30 in double overtime.  Line was Tech +3.5 and the over/under was 62.5.  How do they do that?
Kansas went to Morgantown and beat West Virginia 55-42 in overtime, despite JT Daniels throwing for 355 yards of the Mountaineers, and WVU outgaining the Jayhawks with 501 yards of offense to KU's 419.  Mountaineers were favored by 13.5, and the over/under was 60
Kansas State clobbered Missouri 40-12.
Iowa State upset Iowa 10-7.  Recall the over/under was 40.5.  I should have taken my own advice.  Iowa has one touchdown in 2 games in 2022.
Texas Christian had no problem with the Tarleton State Texans as the Horned Frogs cruised to a 59-17 win.
Top 25 – Week Two
It always surprises me when a really good team plays a payday game (a presumably lesser school paid to come play a Power 5 school) and just sort of wins or, although rare, gets beat.  It was not rare this weekend, as the Notre Dame Fighting Irish, the Texas Agricultural & Mechanical Aggies, and the Nebraska Cornhuskers all got beat at home and paid good money for it.
No. 6 Texas Agricultural & Mechanical hosted Appalachian State in College Station.  First, App State is not a creampuff.  They have gone to big time programs and won in the past.  But this was supposed to be "the year" that many thought Texas Agricultural & Mechanical was going to compete for an SEC title and maybe a national championship.  The Appalachian State Mountaineers thought otherwise.  I didn't get to see any of the game, but 97 yards passing on 13 for 20 and 89 yards rushing and 14 points from Texas Agricultural & Mechanical seems incomprehensible against a team that gave up 567 yards and 63 points to North Carolina the week before.  And only one Aggie running back, Devon Achane, was given the ball?  Meanwhile, App State ran for 181 yards, 112 by Camerun Peoples.  Texas Agricultural & Mechanical was favored by 19.  They lost 14-17.  And the salt in the wound:  ESPN announced that College GameDay is heading to Boone, North Carolina, for App State's game with Troy.  Where did everyone think GameDay was going when it left Austin?  College Station, a nice 112 miles to the east, for the Miami (Florida) – Aggie game, usually a pleasant hour and 45 minute or so drive.  Instead, College GameDay is heading 1,095 miles further east, tacking on about 18 hours to their trip.
No. 8 Notre Dame was favored by 20.5 over the Marshall Thundering Herd.  The Irish put up a good fight but fell 21-26 in South Bend.  Tough start for Notre Dame.  Not a good one.
The rest of the top 25 fared well.
No. 2 (and now No. 1) Georgia 33-0 over Samford in the Bulldog bowl.
No. 3 Ohio State 45-12 over the Arkansas State Red Wolves, failing to cover.
No. 4 Michigan 56-10 over Hawaii, almost covering the 52 point line.  The over/under s 67.
Furman falls to No. 5 Clemson 35-12.
No. 10 Southern Cal looked pretty good beating Stanford 41-28 at the Farm.  Caleb Williams was 20 of 27 for 341 yards and four touchdowns.  The Trojan defense surrendered 233 yards to the Cardinal.
No. 20 Kentucky beat No. 12 Florida 26-16 in the Swamp.  Gators were favored by 6.5.   (the line has gone up 1.5), over/under is 51.5.
No. 13 Utah 73-7 over Southern Utah, in one of the few real blowouts of the day.  The other one was …
No. 14 Michigan State over the Akron Zips, 52-0.
No. 15 Miami (Florida) 30-7 over Southern Miss, which was a win but not a blowout and the Canes did not cover.
South Carolina at No. 16 Arkansas was an early SEC game that mattered, and the Hogs won 44-30, covering.
No. 24 Tennessee at No. 17 Pittsburgh in the Johnny Majors Bowl was a really good game, with the Volunteers wining 34-27 in overtime.  Good game.
No. 18 NC State 55-3 over Charleston Southern.
Washington State upset No. 19 Wisconsin in Madison, 17-14.  The Badgers were 17.5 point favorites.  Very solid win for the Cougars, and a surprising home loss for Wisconsin.
No. 22 Ole Miss hammered Central Arkansas 59-3 at Vaught-Hemingway Stadium in Oxford.  The Rebels ran for 233 yards.
No. 23 Wake Forest went to Nashville to play Vanderbilt.  The Demon Deacons beat the Commodores 45-25, covering.
Week Two:  Service Academies
Army and UTSA went to overtime at Michie Stadium, and the Roadrunners managed to escape West Point with a 41-38 win.  Nice numbers.
Air Force 41-10 over Colorado, covering easily.  Falcons are good.
Memphis 37-13 over Navy.  Tigers covered by 5; over/under was 49.5.
Week Two:  Other Games of Interest
North Carolina 35-28 over Georgia State.  Pretty amazing numbers on this one too, as the Tarheels were favored by 7 and the over/under was 64.5.
Virginia fell big at Illinois, 3-24.
Miami 31-14 over Robert Morris.
As mentioned, Nebraska had a tough loss – Georgia Southern went to Lincoln and beat the Huskers 45-42.
Southern Methodist 45-16 over Lamar.
Louisiana State 65-17 over Southern.
North Texas 59-27 over Texas Southern.
Rice 52-10 over McNeese State.
UTEP beat New Mexico State 20-13.
Mississippi State 39-17 over Arizona
IVY LEAGUE INAUGURAL REPORT FOR 2022 SEASON
By Lonnie Schooler
The "real" college football games begin in earnest this coming weekend, weather permitting.  Anticipation is in the air as the first kickoff brings hopes and dreams for success in the FCS.
By the way, in case you were wondering, recent reports indicate that the League currently has twelve of its alumni on NFL rosters this year!  One never knows.
Prediction for the Year:
Last year, the co-champs were Princeton and Dartmouth.  Based upon a poll of sportswriters, etc., this year the Harvard Crimson and the Big Green of Dartmouth are designated to be fighting for first place, closely followed by Yale's Bulldogs and Princeton's Tigers.  Trailing in the second division are the Columbia Lions, the Fighting Quakers of Penn, the Bruins of Brown, and the Big Red of Cornell.
FYI: Dartmouth's co-championship finish in 2021 was its 20th overall in the league, a record, followed by Penn with 18 titles.
SCHEDULE FOR SEPTEMBER 16-17:
The season begins, as usual, with a slate of non-conference matchups.  The schedule for this weekend's games is as follows (all times CDT, and all games available on ESPN+):
The weekend begins with Harvard hosting Merrimack at 6:00 P.M.
On Saturday, the first kickoff features the Brown Bruins hosting Bryant at 11:30.  At Noon, Princeton travels to Florida to play the Stetson Hatters, while the Fighting Quakers host the Colgate Raiders from upstate New York.  At 12:30, the Big Red of Cornell travel to Virginia to take on the Keydets of VMI.
The schedule concludes with a game kicking off at 1:00 as the Yale Bulldogs travel to Worcester, Massachusetts (pronounced "Wooster" for all us non-New Englanders) to grapple with Holy Cross's Crusaders.
Enjoy your football this weekend, now that there is a hint of autumn in the air in the Northeast.
Finally, congrats to the Horns for their valiant effort against Alabama last weekend.  They deserved to win that game and, hopefully, it is the beginning of a great season for the men of the Forty Acres.  Go Horns!
Jim Nicar:  The University of Texas turns 139
Thursday, September 15, was the 139th anniversary of the founding of The University of Texas.
Good piece from Jim Nicar:
One Hundred Thirty-Nine | The UT History Corner (jimnicar.com)
Music
As you have noticed, I have tried to include some music for home game newsletters from whoever is playing at Longhorn City Limits.  I will confess, when Misterwives was announced as this week's band, I had no clue.  Misterwives is an indie pop band out of New York City.  Pretty good actually.  Lead signer is Mandy Lee, and I like her voice.
Misterwives, Decide to Be Happy.
Misterwives, Reflections:
Misterwives, Our Own House:
Misterwives, Wrongside:
Health Alliance for Austin Musicians
Many, many thanks to all who generously donated to HAAM after last week's appeal.  I am $1,250 short of my personal $5,000 goal, so if you haven't contributed yet, I'd appreciate any donation in any amount. The link is below.
HAAM Day was a huge success, and one of the coolest parts was the VIP party on the Tito's Rooftop at the Moody Amphitheatre at Waterloo Park.  Caught up with some great friends, like Volney Campbell, who co-chaired the first HAAM Corporate Battle of the Bands.  What was really cool was the huge contingent of Longhorn athletes on hand to lend their support to HAAM and the event through Clark Field Collective.  A great example of how NIL is benefiting the athletes and the community.  Thanks to Nick Shuley, here is the line-up who showed up to help HAAM:
Football: Xavier Worthy, Roschon Johnson, Connor Robertson, Andrej Karic, Neto Umeozulu, Sawyer Gorman Welch, Jake Majors, Cameron Williams, Kelvin Banks, DJ Campbell, Hayden Conner, Logan Parr, Cole Hutson , Malik Agbo, Max Merrill, Junior Angilau, and Christian Jones
Basketball:  Christian Bishop, Timmy Allen, Brock Cunningham, Rowan Brumbaugh, Dylan Disu, Dillon Mitchell, Alex Anamekwe, Tyrese Hunter, Sir'Jabari Rice, Coke Bott, Preston Clark, and Gavin Perryman
Volleyball: Kayla Caffey, Molly Phillips
Donate to HAAM here:
OneCause Peer-to-Peer Social Fundraising – Tim Taylor
Picture of the Week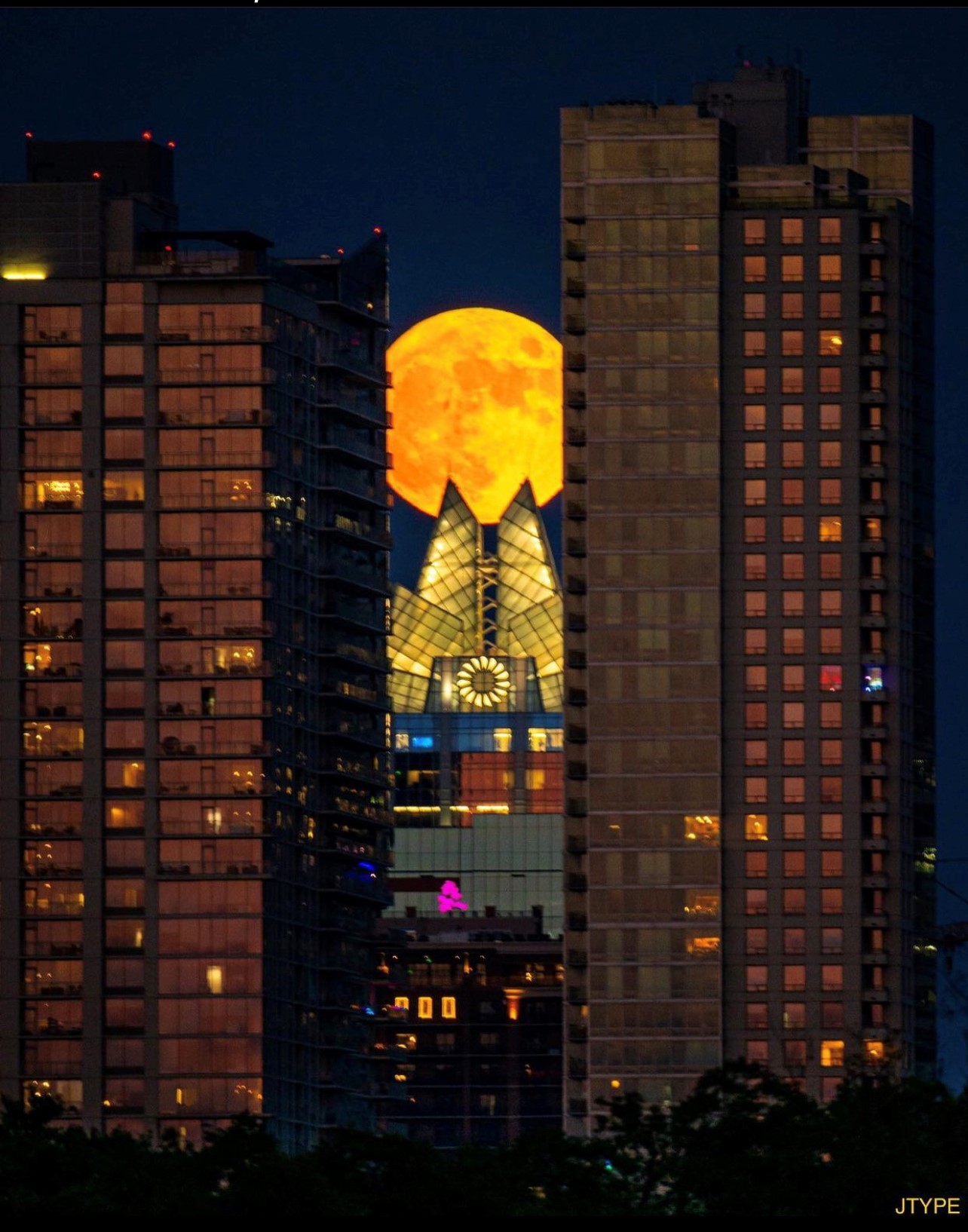 From @jtype on Instagram.  Really, really good photographer.
God Bless Texas
God Bless America
Tim Taylor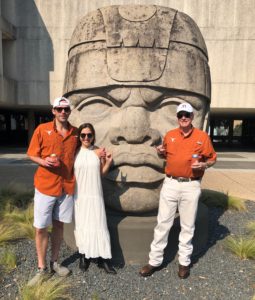 Tailgating before Home Football Games
The Juan Heisman Tailgate
Lot 38, East of Sid Richardson Hall.
HOOK EM HORNS!!
© Timothy C. Taylor, Sr. 2022.  All Rights Reserved (as to original material).
On Twitter:  @tctayloratx
On LinkedIn:  www.linkedin.com/in/tctatx
On Instagram:  @tctayloratx
On Facebook:  www.Facebook.com/Tim.C.Taylor
and:  www.Facebook.com/Juan.Heisman
You can contact me by mail:
Tim Taylor
P.O. Box 5371
Austin, Texas  78763-5371